Apple reportedly hikes production of 2019 iPhone models by 10%
25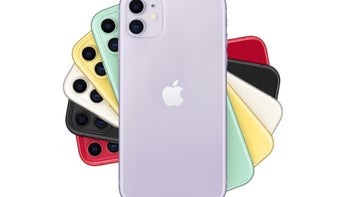 Amid a sluggish smartphone market, most analysts had low expectations in terms of sales forecasts for the 2019 Apple iPhones. But after a surprisingly firm pre-order period kicked off, reliable TF International analyst Ming-Chi Kuo
raised his estimate of 2019 iPhone shipments
to a range of 70 million to 75 million units from his previous forecast calling for Apple to ship 65 million to 70 million units. The analyst based this on the aggressive pricing of the
iPhone 11
with the base 64GB model priced at $699 or $50 lower than the launch price last year of the 64GB
iPhone XR
. Kuo said that the lower pricing should entice many iPhone 6, iPhone 6s and iPhone 7 owners to upgrade.
And that was followed up by another report released last month, this one by venture capital firm Loup Ventures. The firm noted that traditionally, the lines that formed outside certain Apple Stores on the new handsets' release day
are a good predictor of strong demand during the current iPhone cycle
. And
according to the Nikkei Asian Review
, this better than expected demand for the new iPhones has resulted in Apple telling its suppliers to bump production by as much as 10%. This means that Apple believes it needs an additional seven to eight million units to meet this demand. The report notes that the increase in production equals the entire amount of Pixel handsets Google is expected to ship this year. Of course, what the report fails to mention is that for Google, this year's Pixel shipments will show growth of as much as 100% making the brand one of the fastest-growing in the U.S. smartphone market.
Tariffs will be imposed on the Apple iPhone starting on December 15th

Apple CEO Tim Cook recently told a German publication that sales of the iPhone 11 family are off to "very strong start" and said that he couldn't be happier with the demand for the new phones. Sources did point out that while production of the "more affordable" iPhone 11 and
iPhone 11 Pro
are being hiked, Apple has cut orders for the
iPhone 11 Pro Max
by a tad. The latter is the top-of-the-line model with a price that starts at $1,099.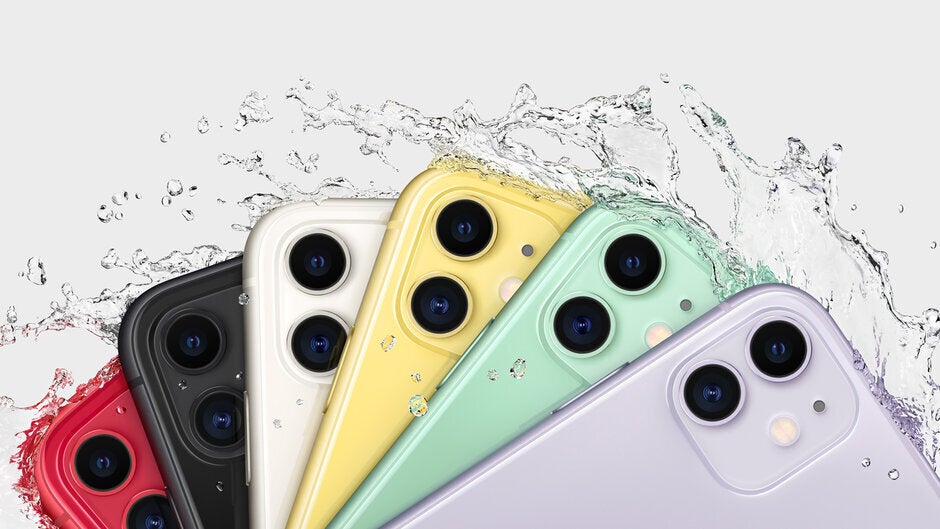 Apple plans on increasing production of the iPhone 11 and iPhone 11 Pro
One anonymous employee at an Apple supplier, referred to as having an "executive-level" position, was cautiously optimistic. He said, "Demand is good for now. But we have to be careful not to be too optimistic. I hope that this year's peak season lasts longer than last year." Meanwhile, there is a factor that could explain why the new models are off to a better than expected start. Starting on December 15th, the U.S. will start imposing a 10% tariff on smartphones imported from China. But since tariffs are nothing more than an import tax, Apple will be forced to pay this additional fee. Then, it will be up to the company to either eat all or some of the extra costs or pass it along to consumers in the form of higher prices.

Considering that Apple has dramatically included a price cut for the iPhone 11 this year, we'd expect the company to completely eat the tax itself. It won't be tasty and Apple might gag on it, but it is no different than what the company has already been doing with other products like the Apple Watch, AirPods and certain cases for the iPhone and iPad. While the company designs its products in Cupertino, the majority of production is done in China by partners like Foxconn and Pegatron. Even though Apple could end up paying for all of the additional costs itself, U.S. consumers might be moving up their iPhone purchases just in case prices do go up.
This year's new iPhone 11 series features a new 12MP Ultra-Wide camera, a Night Mode to take viewable photos in low-light conditions, and iOS 13.2 will deliver Deep Fusion. This is a computational photography technology that uses AI to create a single photograph from multiple exposures. The result is a sharper image with less noise. Apple also increased the battery life on the new models with increases of as much as one hour (iPhone 11) to as much as five additional hours (iPhone 11 Pro Max). And the iPhone 11 will now survive submersion to 6 and a half feet for as long as 30 minutes while the "Pro" models can be submerged to a depth of slightly over 13 feet.