Apple patent applications show earbud designs that use sensors to make automatic adjustments
18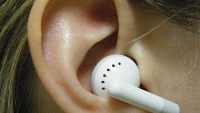 No sooner does
Apple purchase high-end headphone manufacturer Beats Audio
, than a couple of patent applications made by the tech giant related to earbuds are released by the USPTO. The two patents, titled "
Ear Presence Detection in Noise Cancelling Earphones"
and "
Electronic Devices and Accessories with Media Streaming Control Features,
" revolve around earbuds that use sensors to turn features on and off automatically.
With noise-cancelling technology a major gobbler of battery life, the first patent shows how the technology can be turned off if the sensors inside the earbuds determine that they have been removed from the user's ears. This would require the use of the accelerometer, capacitive touch sensors, ultrasonic sensors, acoustic sensors and touch sensors. Last month,
Apple detailed in a patent application
how an accelerometer and a pair of microphones, placed inside a set of earbuds, could help block out ambient noise that prevents voice recognition technology from working.
The second patent is similar in that it deals with sensors being able to determine if earbuds have been removed from someone's ears. But this patent details how streaming music could be halted when the earbuds have been removed, and resume playing when the buds are re-inserted into the user's ears. This patent is described as a "win-win" for everyone. The device owner isn't charged with the data used to play a song that he isn't listening to, and the battery life needed to stream a song is saved until someone is actually listening. The carrier, which usually pays for each song streamed from a third party app, also saves money.
Both patents were originally filed with the USPTO in November 2012. The first patent application is credited to Nicholas A. Rundle, while the second gives credit to Alessandro Pelosi. Both applications have been assigned to Apple.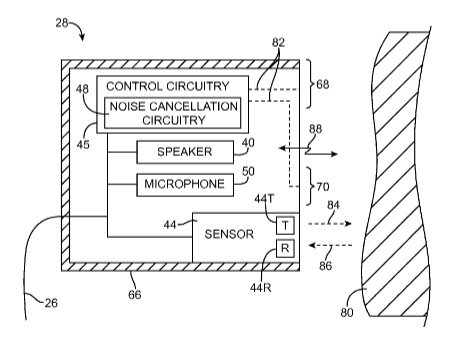 Apple's patent filings revolve around earbuds loaded with sensors
source: USPTO (
1
), USPTO (
2
) via
AppleInsider