Apple moves up the shipping date of some iPhone X pre-orders by two weeks to November 3rd
27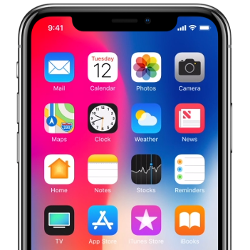 If you originally were told by Apple that your new
iPhone X
was going to arrive in the middle of next month, you might want to check your email again. Apple has upgraded some of these pre-orders to a November 3rd arrival. And while this might amount to a difference of only one to two weeks, it still means that your handset could arrive earlier than you expected it to. For example, one deliriously happy T-Mobile subscriber originally received notice that the 256GB
iPhone X
he pre-ordered would arrive between November10th and November 17th. But this order was pushed up by two weeks and is now scheduled to arrive on the November 3rd launch date.
With current delivery times stuck at 5 to 6 weeks for new pre-orders, if you haven't yet reserved an iPhone X, you can try rolling the dice. Set your alarm clock for very early next Friday, and wait on line at your nearby Apple Store. All of Apple's retail locations will be open at 8am local time on November 3rd, and all of them will reportedly have some iPhone X inventory to sell. If you're not happy with the shipping times currently being promised for pre-orders, trying to pick up a model at the Apple Store on November 3rd could be a gamble worth taking. You just might not be able to get the device in the color or storage capacity that you were hoping for.
While we might never know exactly how many phones were produced in time for the November 3rd launch, we do know that the amount lasted for about 15-minutes before Apple had to resort to selling units that were not yet manufactured.
source:
MacRumors