Apple releases iOS 12 developer beta 5, moves closer to the final release
5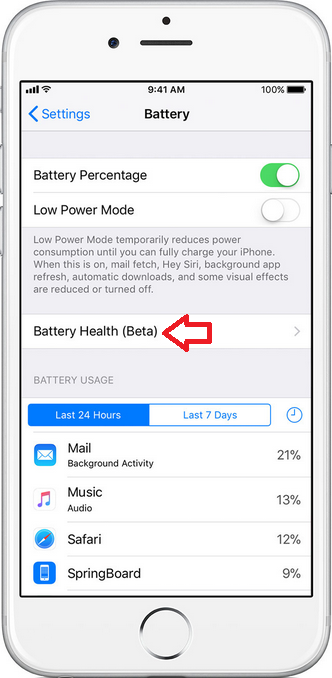 The Battery Health feature loses its beta designation in iOS 12 developer beta 5
Today, Apple released iOS 12 developer beta 5, moving closer to the final version of the new build that should be released in September. With the update, the beta label has been removed from
the battery health feature first released in iOS 11.3
. This was added to iOS following the news that
Apple had unilaterally throttled certain older iPhone models
; these units were shutting down when faced with complex tasks due to the weak batteries inside them.
Some of the other changes found in iOS 12 developer beta 5 include updated icons for the News app, new connect/disconnect tones for Face Time, a change in size for the Stock widget and a new splash screen for the photos app. When using the Screen Time feature to measure your iPhone usage, you can enable a new "Share across devices" setting. Remember that this is not a version of iOS made for consumers and may not be totally stable. The update is designed for developers to see how their apps run on iOS 12.
Watch OS 5 beta was also released today and includes the Walkie-Talkie app that adds push-to-talk capabilities to the Apple Watch. And instead of using the phrase "Hey Siri" to activate the virtual assistant, users will be able to activate Siri on their timepieces by raising the Apple Watch to their faces.
"Beta software, including previews and seeds, refers to a version of software that is still under development and is not yet released to the public. This software is intended only for installation on development devices registered under your Apple Developer Program membership. Registered development devices can be upgraded to future beta releases and the public version of the software. Attempting to install beta software in an unauthorized manner violates Apple policy and could render your device unusable and necessitate an out of warranty repair. Make sure to back up your devices before installing beta software and install only on devices and systems that you are prepared to erase if necessary."-Apple
source: Apple