Apple may not have a sapphire glass on its smartphones, but one of its suppliers does
8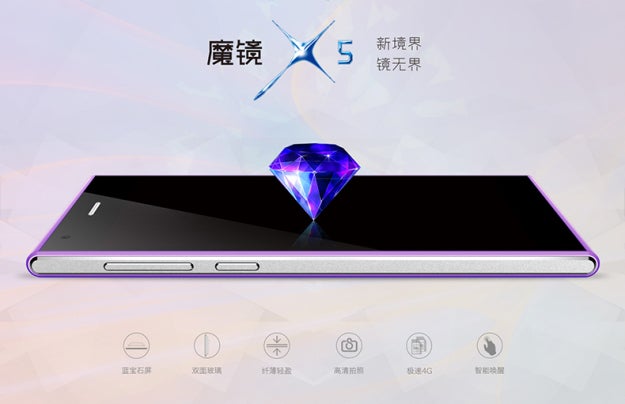 Well, sapphire has certainly been a buzzword this past year – especially since there were so many rumors suggesting that the
iPhone 6
and / or
iPhone 6
Plus would bear sapphire-shielded glass panels for screens. Well, the iPhone 6 announcement has come and gone, and there was no sapphire in sight. In recent months, details around the
drama
between Apple, GTAT, and their sapphire-production deal came to light, and it generally is
not a pretty one
– one party bit more than it could chew, the other – wanted what it had bargained for.
Now, we may not know if the iPhone 7 (or 6s, or whatever they choose to call it)
will bear
the nigh unscratchable shielding, but we do know that a number of smartphone manufacturers have jumped on the sapphire wave of fame and are either
working towards
introducing flagships with the sturdy material, or have already released a
special edition
of their top-shelf offering, or just specialize in
rugged phones
bearing sapphire glass.
So, whenever a new manufacturer takes the stage and says "Hey, our X smartphone now has sapphire glass on the front", it's not really a surprise anymore, not really, but it still is exciting, as the material is still far, far from being mainstream. It's even more interesting when said manufacturer is an Apple supplier – not for irony's sake, but for the sheer coincidence... OK, maybe there's some ironic value to be found in there, too.
Anyway, the slinger in question is called "Desay" – a China-based company, which lends one of its many businesses – namely, its battery manufacturing branch – to Apple. It is, of course, unknown what exactly the batteries from Desay are used for – laptops, tablets, smartphones, or all of the above – just in case you were wondering.
So, Desay has announced its own smartphone, dubbed Magical Mirror X5. We don't know much about its hardware, besides the fact that it sports a 13 MP / 5 MP camera combo and a quad-core, MediaTek-made CPU, and, of course, sports sapphire protection. In fact, the company calls it an "indestructible" smartphone.
The Magical Mirror X5 is priced at around $160 (999 Yuan) and will be sold in limited numbers only, so good luck trying to get to one, if you were planning on it. With such an aggressive pricing, it seems the company is trying to get its brand name noticed more than actually turning up profits, so we may expect some more and easier to access products in the future, we'd wager.
As far as the Magical Mirror goes – it's promoted in a rather cringe-worthy ad, which you can watch below. Basically, a woman scorned by the fact that her boyfriend's phone is apparently turned off attempts to destroy the Magical Mirror by scratching it with whatever objects she finds in her bag, until ultimately deciding to toss it in a chestnut roasting machine of sorts. Some time after, the phone rings and lo and behold – it's the guy. The phone comes out of all the tortures being absolutely spotless and the girl seems to be super glad to have invested in such a sturdy device. What's the overarching caption, Desay – "This phone is so secure that you don't have to be"?
But we digress. Sorry if we spoiled the whole video for you, but hey – just in case it doesn't buffer – you at least know that it has a happy ending, right?