Apple marching east - China becomes the company's second largest market
25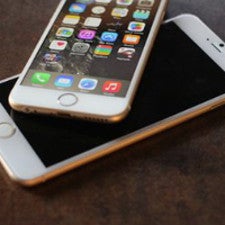 Apple CEO Tim Cook has more than once referred to China as one of the company's key markets. He spent years in talks with China Mobile, trying to solidify
a deal
that would have the operator support and sell iPhones. Apple had a small presence in China before, through carriers
China Unicom
and
China Telecom
, but seeing as China Mobile is considered the largest mobile provider in the world, one could easily guess why Apple was so interested in being in business with it.
So, it looks like all the strides have paid off – from the record sales of iPhone 5s and
5c
early
last year
, to the
crazy
demand
for
iPhone 6
and
6 Plus
units in the
past few months
, China has easily surpassed Europe to become Cupertino's second largest market. According to the second quarter
report
that came out of the fruity company earlier, the company scored a revenue of $58 billion, of which $16.2 billion was made in China alone – that's a little more than a third – marking a 71% year-over-year increase for the region. In comparison, Europe's part in reaching the aforementioned revenue is $12.2 billion.