Qualcomm refused to supply Apple with modems for the iPhone XS/XR
24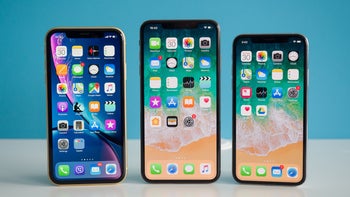 The FTC's antitrust trial against Qualcomm is certainly providing some juicy details about goes on behind closed doors. And today, Apple's Chief Operating Officer, Jeff Williams,
shared
some pretty surprising details about the Cupertino giant's relationship with Qualcomm.
Despite the ongoing legal battle between the two companies, the executive in question revealed that Apple's initial plan for 2018 was to once again "dual source" modems from both Qualcomm and Intel. In fact, he went on to state that
Apple
would have loved continued "access to Qualcomm's tech." In the end, though, it seems Qualcomm ultimately chose to not "support" Apple or sell it any chips, hence why only Intel modems are used in 2018 iPhones.
This news is especially interesting considering
Qualcomm
has openly stated in the past that it hoped the legal battle between the two wouldn't affect its business with Apple.
UPDATE
: Qualcomm has provided us with a highlight from a 92-page transcript involving CEO Steve Mollenkopf:
Counsel: Have you continued to compete for Apple business?
Steve M: Yes.
Counsel: Have you continued to bid on various projects available at Apple as an OEM?
Steve: Yes.
Counsel: What's been the status of your business with Apple with respect to the iPhone after the Transition Agreement expired in 2016?
Steve: We haven't had any new business.
Counsel: No new business?
Steve: No.
Counsel: Have you been competing to get new business from Apple?
Steve: Yes.
In addition to detailing more recent decisions, Williams also shed some light on the past agreements between Qualcomm and Apple. Back in 2011, when Apple was in need of CDMA-compatible modems, the two companies negotiated a significant discount as part of a "marketing incentives agreement."

This particular deal lowered Qualcomm's royalty fees down to $7.50 per phone in exchange for speaking out against the WiMax standard. However, if Apple ever chose to use a rival's chip, the discounted amount would need to be repaid.
Two years after this initial agreement was struck, the two American companies proceeded to renegotiate the terms. But this time around, Qualcomm wished to hike its original $7.50 by between $8 and $10. In order to avoid these increased costs, the chipmaker required
an exclusivity agreement
from Apple, a deal which was too good to refuse because their chip supply was "needed."