Qualcomm CEO Mollenkopf defends company's chip licensing practices in court
7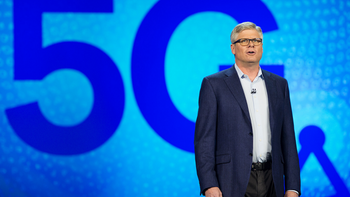 The U.S. District Court in San Jose rolled out the red carpet yesterday, as Qualcomm CEO Steve Mollenkopf showed up to testify.
According to CNET
, the executive appeared in front of Judge Lucy Koh, who is presiding over the 10 day non-jury FTC v. Qualcomm trial. The government agency says that the methods used by Qualcomm to license its patents are anti-competitive, especially its "no license, no chips" policy. Phone manufacturers who want to buy modem chips from Qualcomm are forced to buy a license from the company before they are allowed to purchase the components.
On the stand, Mollenkopf said that Qualcomm requires that a license be purchased because purchasing a chip doesn't cover all of Qualcomm's intellectual property. Talking about the security structure in place when a phone connects to a network, Mollenkopf said that Qualcomm patents are involved. "It's not embodied in the chip, it's not in the phones, but it's in all these things. There's a tremendous amount of IP we generate that makes the system work."
Apple supply chain executive Tony Blevins, whose testimony previously revealed that
Apple considered buying 5G modem chips from Samsung and MediaTek
for the 2019 iPhone models, told Judge Koh that Qualcomm is the only chip maker that uses the "no license, no chips" policy. He noted that one other chip maker tried once to do the same thing with Apple, but Blevins called the unnamed firm's CEO and put an end to that.
Mollenkopf testified that prior to 2011, Apple approached it about getting Qualcomm's modem chips for the iPhone on an exclusive basis. The Qualcomm CEO said under oath that Apple had offered a $1 billion payment to the chip maker in exchange for the exclusivity. But Apple's Blevins had said something entirely different when he was on the stand before Mollenkopf. According to Blevins, Apple normally seeks anywhere from two to six sources for a component in order to get leverage over pricing, and to guarantee that Apple will have enough supply to cover its needs.
"As we source components, we typically strive to get at least two sources and probably not more than six. We think competition and market forces are very important to us to achieve the best leverage. With exclusivity, there would be no competition."-Tony Blevins, supply chain executive, Apple
It will be up to Judge Koh to determine whether Mollenkopf or Blevins are telling the truth. If the FTC wins this suit, Qualcomm could be forced to change the way it sells its chips in the future.