These iPhone XS vs S9 vs OnePlus 6 benchmarks test A12 Bionic as the killer chipset
68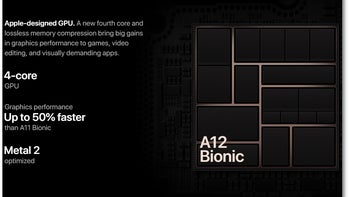 A lot of you already have in their hands the world's first phones that carry processors crafted by the 7nm production node method. Yes, we are talking about Apple's new
iPhone XS
and
XS Max
.
Apple's proprietary chipset architecture is tailor-made for its mobile operating system, so it has a real performance advantage before, say, off-the-shelf Snapdragons of this world, even when the production node was 10nm in Apple's previous
A11 Bionic
processor.
With 30%-300% better scores than the best Androids, A12 Bionic is now the chipset to beat
In fact, Apple's processors are so powerful that the company deliberately throttled them significantly when an iPhone battery degraded below a certain threshold, so as to avoid random reboots by peak power requests, resulting in the
#battterygate
brouhaha. On the plus side, it brought on
$29 battery replacements
for older models, a perk that is now
coming to an end
.
With the introduction of the
A12 Bionic
, even though it is made by the TSMC foundry with the first generation of the 7nm node, instead of with Samsung's superior extreme ultraviolet (EUV) lithography, the performance gap is expected to become even wider. By how much?
Well, we put the new iPhones with the freshly squeezed A12 Bionic chipset, through some mobile benchmark testing, and the dry synthetic numbers show it will be the phone processor to beat now, like the A11 before it.
Apple iPhone XS vs iPhone X vs... iPad Pro
Apple touts just 15% performance increase over the A11 Bionic processor cores but adds 50% faster graphics with the new, fourth GPU core, and lossless memory optimization. As you can see below, in some of the comprehensive all-rounder benchmarks like AnTuTu the recorded increase in performance can reach the whopping 60%, as in iPhone XS vs iPhone X.
We put the two-year-old iPhone 7, from which people are most likely to be upgrading to the XS, just for giggles, and the difference is 200%+ in favor of the A12. Coupled with the performance-optimized iOS 12, this year's iPhones should perform smooth as silk.
Apple iPhone XS Max

336882

Apple iPhone 8 Plus

220618

Apple iPad Pro 12.9-inch

223751

JetStream

Higher is better

Apple iPhone XS Max

265.74

Apple iPhone 8 Plus

224.62

Apple iPad Pro 12.9-inch

202.11

GFXBench Manhattan 3.1 on-screen

Higher is better

Apple iPad Pro 12.9-inch

28

Geekbench 4 single-core

Higher is better

Apple iPad Pro 12.9-inch

3929

Geekbench 4 multi-core

Higher is better

Apple iPhone XS Max

11299

Apple iPhone 8 Plus

10330

Apple iPad Pro 12.9-inch

9288
Apple iPhone XS vs Galaxy S9 vs LG G7 vs OnePlus 6
On the whole, this is not a fair fight for Androids, as not only are we comparing 10nm vs 7nm processors, but also custom chipset architecture optimized for an in-house operating system, against a smorgasbord of chippery and interface overlays.
Still, the best Android has to offer now does synthetics on par with last year's iPhones, while the new XS and XS Max blow them out of the water. The performance difference is largest in browser benchmarks, up to 300%, while in multi-core tests the A12 Bionic is just 30% ahead of the best Androids can muster, arguably on account of Apple's throttling shenanigans.
This extra power should be most noticeable in gaming or browsing activities, but the everyday interface grind and app transitions would get a worthy boost, too.
Apple iPhone XS Max

336882

Samsung Galaxy S9

244207.33

Samsung Galaxy Note9

244787

JetStream

Higher is better

Apple iPhone XS Max

265.74

Samsung Galaxy Note9

63.24

GFXBench Car Chase on-screen

Higher is better

GFXBench Manhattan 3.1 on-screen

Higher is better

Geekbench 4 single-core

Higher is better

Samsung Galaxy Note9

3612

Geekbench 4 multi-core

Higher is better

Apple iPhone XS Max

11299

Samsung Galaxy S9

8814.66

Samsung Galaxy Note9

8927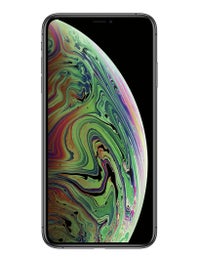 Display

6.5 inches 2688 x 1242 pixels

Camera

12 MP (Dual camera) 7 MP front

Hardware

Apple A12 Bionic 4GB RAM

Storage

64GB, not expandable

Battery

3179 mAh

OS

iOS 15.x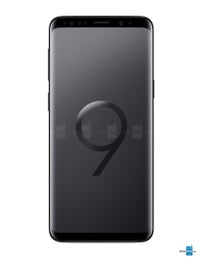 Display

5.8 inches 2960 x 1440 pixels

Camera

12 MP (Single camera) 8 MP front

Hardware

Qualcomm Snapdragon 845 4GB RAM

Storage

64GB, microSDXC

Battery

3000 mAh

OS

Android 10 Samsung One UI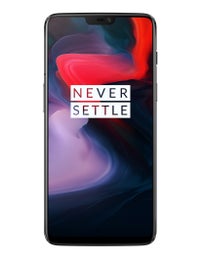 Display

6.3 inches 2280 x 1080 pixels

Camera

16 MP (Dual camera) 16 MP front

Hardware

Qualcomm Snapdragon 845 8GB RAM

Storage

256GB, not expandable

Battery

3300 mAh

OS

Android 11 OxygenOS UI