Apple raising iPhone battery replacement prices, $29 deal coming to an end
27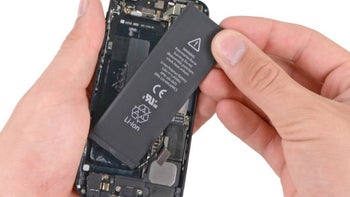 Last year, Apple released an iOS update which introduced
power management
functionalities that addressed a problem with unexpected iPhone shut-downs after many user reports and complaints. At the time, no one asked about Apple's approach to fixing the issue and the company hushed it up until a user investigation and a subsequent confirmation from benchmark results provoked an official response.
Apple's statement resulted in a huge community backlash and several lawsuits, forcing Tim Cook to out a letter of apology and Apple to commence its popular
$29 battery replacement program
in an attempt to regain the trust of users. Apple's decision to lower the price of iPhone battery replacements to $29 (from $79; 63% discount), is now about to go into reverse, it seems.
With the
unveiling of the new iPhone XS, XS Max and XR
, Apple updated a lot of the terms for trade-ins, insurance, and, yes, the battery replacement tags. Starting January 1, 2019, eligible phones from the iPhone 6 and up, will no longer be able to take advantage of the $29 battery replacement deal.
The price tag will go to $49 for older iPhones, while the new gear from the iPhone X and up, will be charged $69 for a battery swap out of warranty. That's still lower than the $79 tag Apple charged before BatteryGate, and your XS or XR are unlikely to need the service in the foreseeable future anyway.