Apple iPhone 6 to feature NFC connectivity and wireless charging
99+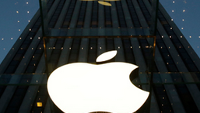 A source close to the Apple iPhone 6 says that the device is going to have NFC connectivity when launched. In addition, the iPhone 6 will offer wireless charging, improved antennas and a larger screen. The NFC connectivity will allow the iPhone to be used for mobile payments. Apple could join the Isis mobile payments system co-owned by Verizon, T-Mobile and AT&T. In fact, a special case is already available for the Apple iPhone 4 and Apple iPhone 4s
that adds NFC support and allows the phones to be used to make an Isis mobile payment
.
The Apple iPhone 6 will also support faster data speeds. While the iPhone 5 range supports a Category 4 LTE radio with speeds as fast as 150Mbps, iPhone 6 is expected to have support for Category 6 LTE, or 300Mbps. And while the source says that wireless charging will be part of the iPhone 6, we are not informed about which standard Apple will use. The iPhone 6 will feature a surface underneath the shell, which will connect to an inductive charging surface for energy transfer.
The larger screen for the iPhone 6, rumored to be 4.7 inches, takes up more of the real estate on the front of the phone. The border that surrounds the iPhone screen is smaller on the next iteration of the smartphone. Speaking of the screen, the source says that it will have a new scratch-resistant glass. That could mean that a sapphire glass screen is coming.
As for the size of the screen, we could see an increase in the resolution from the current 640 x 1136 to 960 x 1704. This would allow the aspect ratio to remain the same 16:9 seen on the Apple iPhone 5, Apple iPhone 5c and Apple iPhone 5s. On a 4.7 inch screen, the pixel density would be 416ppi. On the rumored 5.5 inch phablet, the pixel density would work out to 356ppi.
With a story like this, you need to cast a cynical eye on the story and take it with the usual grain of salt. If you need two grains to keep you centered, that is okay too.
Thanks for the tip!
source:
VentureBeat