Leaked packaging shows Apple iPhone case that gives the phone NFC and support for Isis
20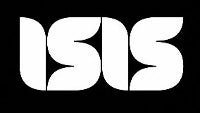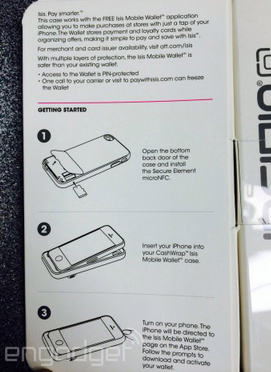 Leak of retail packaging shows new case for the Apple iPhone that supports NFC and the Isis Mobile Wallet
A leaked photograph of some retail packaging appears to show a new case for the Apple iPhone that will be offered by AT&T. The case will feature a micro-NFC chip, which together with a free mobile app, will allow the iPhone to support the Isis mobile payment service. The Incipio Cashwrap will retail for $70 and is already in AT&T's inventory, according to published reports.
At CES, a version of the case for both the Apple iPhone 4 and Apple iPhone 4s was revealed. The cases are expected to launch in March. While AT&T is involved in the release of the Cashwrap case, it is unknown whether the other two carriers involved in the Isis mobile payment service, T-Mobile and Verizon, will also offer the cases.
By using the case and installing the Isis Mobile Wallet app, you can store credit cards and loyalty cards, using them to pay your bill by tapping the iPhone on an Isis Mobile Payment terminal.
source:
Engadget