Apple iPhone 5S pictures prove to be of cheap clones
23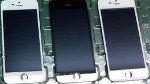 This morning, we showed you some pictures that were
allegedly of the Apple iPhone 5S
. There has been some speculation that Apple could actually launch as many as
three different versions of its iconic smartphone in 2013
, including a 4.8 inch model called the Apple iPhone + (or Math by those who take the addition sign literally). But before imaginations start firing up, it seems that the pictures this morning were of nothing more than cheap Apple iPhone clones.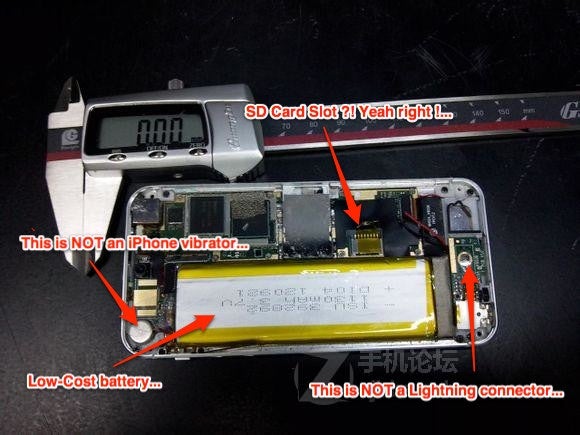 Pictures of the Apple iPhone 5S were actually of iPhone clones
Certain things give away the true story here. One is the microSD slot inside the device. Why, there hasn't been a microSD slot inside an Apple iPhone since, well, never! Another thing gave away the secret was the cheap battery used on the device. No, it's not like the cell had a picture of a bunny on it, but it was a cheaper make that you would
not find
on the real Apple iPhone. In fact, the battery is smaller than the one on the real
Apple iPhone 5
. Another clue was the connector port which was not the Lightning connector.
Assuming that the
Apple iPhone 5S
is going to be the low-cost version of the phone that we have heard about constantly over the last 6 months, we could see
the launch as soon as June, according to Topeka Capital analyst Brian White
. It is beginning to remind us of those constant denials about a small Apple iPad that we kept hearing until one day there was an Apple iPad mini.
Remember Phil Schiller's comments
. The more Apple denies that a mini version of the Apple iPhone is coming, the better the odds that it will launch later this year.

source: Slashgear