Apple iPad 2 replaces paper in the cockpit on United Airlines' flights
26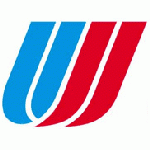 United Airlines has become the first U.S. airline to
replace all of the paper lugged around by its pilots with an Apple iPad 2
. This will remove 38 pounds of weight from a typical flight bag and over the course of a year, save
326,000 gallons of fuel and 1,900 trees
. Not only will environmentalists be happy, so will United shareholders saving all that money on jet fuel, one of the biggest expenses that an airline faces. Of course, United's pilots will be happy to lose the weight on their shoulders as well.
The paperless route was started by Alaska Airlines which replaced flight manuals with Apple iPads. United is the first airline of its size in the U.S., to take the paperless trend one step beyond and eliminate the pilots' navigational charts in place of tablets on a permanent basis. A free app in the App Store, Jeppsen Mobile Flight Deck, helps keeps the UAL pilots on course. While American Airlines recently started offering the
Samsung Galaxy Tab 10.1 to passengers
, as we
reported
, the airline used the Apple iPad in the cockpit when testing for the FAA how safe using tablets in lieu of paper would be. It seems that the advantage of being first to market and offering a bigger selection of apps, has allowed Apple to
dominate the tablet market in the sky
just as it has back down on earth.
source:
electronista