Apple files two more lawsuits against Qualcomm
12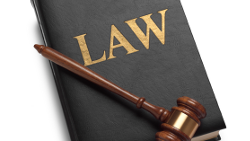 Don't invite Tim Cook and Steven Mollenkopf to the same party. The CEOs of Apple and Qualcomm respectively, both have their legal teams hard at work. Apple filed a law suit against Qualcomm last week for royalties it claims that the chipmaker owes it. And today, Apple filed a couple of more suits against Qualcomm in China. One seeks the equivalent of $145 million in damages and claims that Qualcomm "abused its clout" in the marketplace. The other suit says that Qualcomm didn't follow through on promises to license its standard essential patents at a cheap price. These are patents for parts or processes that are necessary for a certain product to be manufactured. As a result, they are usually licensed at a much cheaper rate than other patents.
Qualcomm provides Apple with modem chips for the Apple iPhone. From 2011-2015,
Apple used Qualcomm's modem chips for the iPhone on an exclusive basi
s. In return, Apple was charged a lower royalty rate by Qualcomm. Currently, Apple has Qualcomm and Intel share this business on the
Apple iPhone 7
and
Apple iPhone 7 Plus
. The deal with Apple has led to
a suit by the FTC against Qualcomm for anti-competitive actions
.
Qualcomm says that it has not yet seen the complaints filed today in Chinese court. As for the suit involving the standard-essential patents, Qualcomm executive vice president and general counsel Dan Rosenberg said that Apple was offered the same terms agreed to by 100 other companies in China, but refused to accept them.
"These filings by Apple's Chinese subsidiary are just part of Apple's efforts to find ways to pay less for Qualcomm's technology. Apple was offered terms consistent with terms accepted by more than one hundred other Chinese companies and refused to even consider them"-Dan Rosenberg, executive vice president and general counsel, Qualcomm
The chip maker has taken some hits to the wallet recently. Last month, the South Korea anti-trust regulator socked Qualcomm with a fine amounting to $854 million for unfair practices in patent licensing. Qualcomm says it will appeal that ruling.
source:
Reuters