Apple files for a patent that raises security levels and UI settings based on location
14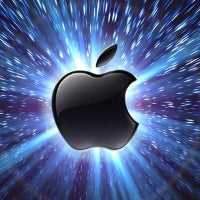 A patent application filed by Apple, was published on Thursday. Titled "
Location-sensitive security levels and setting profiles based on detected location
," the patent covers a technology where the hardware and software of a phone change based on location. Even the level of security required to unlock an iPhone would change depending on the user's location. For example, at home you might unlock your handset by punching in the four number passcode, but while out shopping you would swipe your finger to use Touch ID.
A number of different inputs could help the system determine your location. For example, your home Wi-Fi could alert your phone that you are at home. Certain cell towers, GPS signals or your proximity to other cell phones are all inputs that can be used so that the system knows where you are, and can adjust the UI accordingly. Two such location inputs would allow the system to work accurately.
Locations that are recognized would require low security functions to unlock your phone. Areas like mobile Wi-Fi hotspots would require a higher level of security verification. And certain applications, like the calendar and address book, would require varying degrees of security to get into. Depending on where you are, the UI could include some appropriate apps. For example, you might see entertainment apps while at home and FaceTime on the job. A setting for "My Car" might include a button to dial 9-1-1, and a button to play music; other features would be disabled.
Location based security levels and UI changes might some day end up in iOS. Check out the images from the patent application by clicking on the slideshow below.
source:
USPTO
via
AppleInsider