Apple files another patent application to make sure a headset is being worn correctly
10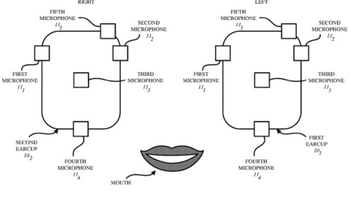 Last month,
the USPTO published a patent application made by Apple
for a method that uses capacitive proximity sensors to determine whether a consumer is wearing his Apple headset correctly. The technology mentioned in the patent application would "recognize ear patterns" belonging to the wearer and determine whether the left speaker was indeed covering the left ear. After all, as the application mentioned, if the left speaker was mistakenly placed over the right ear, the user could end up in the position of watching a movie with action taking place on the left side of the screen resulting in sound being heard in the right ear.
Wearing a headset the wrong way around is apparently such a global problem that Apple has come up with another solution to solve this important problem.
In a patent application published last week by the USPTO
, the tech giant has once again addressed this issue. The title of this submission is "System and method for automatic right-left ear detection for headphones," and is based on the premise that there are only two different ways to wear a headset.
The new application uses five microphones placed in and around each ear cup. The array of microphones will help the headset determine whether the wearer has the ear cups placed over the correct ears by measuring the volume of the user's voice. Two microphones, one from each ear cup, could be used to perform this task, or three mics from one ear cup could relay enough data to determine the orientation of the headset's speakers.
After determining the orientation of the headset, the device would make sure that the ear cup worn over the left ear receives sound from the left channel, and the the ear cup over the right ear is receiving sound from the right channel.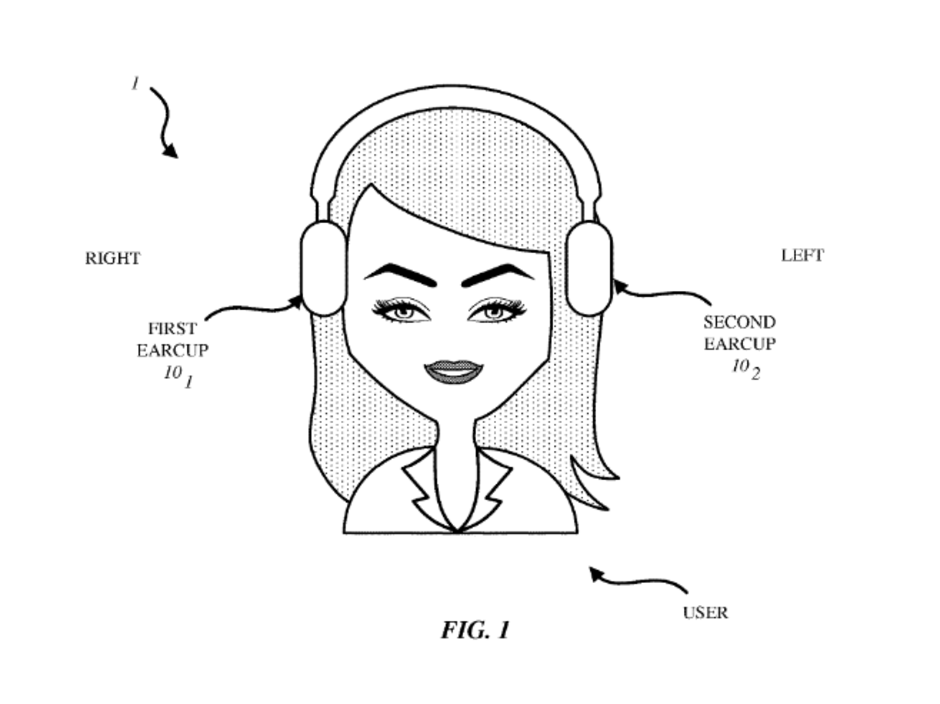 Another image from the patent application