Apple drops a patent and some claims against Samsung in ITC suit
13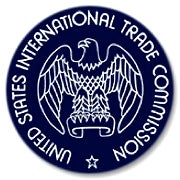 Earlier today, we told you about Apple's claim in federal court that
Samsung had not entirely complied with the ruling of a judge
. But there is more Apple-Samsung action to report, this time involving the former's suit filed with the ITC. Last week, the
ITC gave Apple a favorable ruling on the claim construction
involving the Cupertino based firm's interpretation of two patents while ruling with Samsung on its claim construction on a third patent.
The claim construction rulings determine if the judge agrees with either side about
certain terms used in each parties claims
and can often decide who will win a patent infringement case. The patent involved in the claim construction that Samsung won,
U.S. Patent No. 7,863,533
, is for a "
cantilevered push button having multiple contacts and fulcrums
," and is being dropped from the case by Apple. Also being dropped by Apple are claims 1-3, 11, 12, 15, 16, and 21-27 of
U.S. Patent No. 7,789,697
on "
plug detection mechanisms
", and claim 3 of
U.S. Patent No. 7,479,949
. The latter patent is known as the
"touchscreen heuristics patent
" which was co-invented by the late Steve Jobs. This claim deals with which object on the UI is selected when two objects on the have overlapping "hit regions".
Most courts smile on the act of simplification, especially when it involves a number of technological issues like we have here. Next on the agenda is the actual trial,
set to start May 31st and end on June 6th
. And from there, we expect to get the ruling. Apple will now have 4 patents at issue in this particular case against Samsung.
source:
FOSSPatents