Samsung accused by Apple of only partially complying with judge's order
20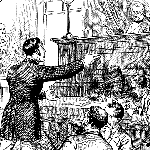 Apple is accusing Samsung of
not fully complying with a judge's order
to turn over source code, according to
Bloomberg
. Papers filed Friday in federal court in San Jose by Apple said that the Korean based manufacturer had "
only partially complied with
" a court order requiring Samsung to turn over to its competitor the source code for some of its products including 4G smartphones and the Samsung GALAXY Tab 10.1 tablet.
The code was to be produced by December 31st at which time Samsung had turned over the source code
for just one version of each of the products that Apple says has infringed on its patents
. Samsung had apparently withheld the code for other versions. With a trial starting on August 25th, the Cupertino based company is worried that it won't have enough time to analyze any information from Samsung. In the filing, Apple wrote, "
At this point in the case, it is too late for Apple tomake meaningful use of any late produced source code
." With expert reports in the case due in lessthan two weeks, the iPhone manufacturer says it does not have enough time to analyze any new source code.
Since Samsung
allegedly did not deliver all of the required source code to Apple
, the latter is asking the court to force Samsung not to rely on the undelivered part of the code in defending itself from Apple's patent infringement claims. Additionally, Apple is asking the court for a ruling that would make the part of the source code that was turned over, "
representative of all versions of that product
."
Back on December 3rd, the same San Jose based court
ruled against Apple's request to block the sale of some Samsung products
in the States, following the
lifting of a similar injunction placed on Samsung in Australia
. The two tech titans have become intimately familiar with each other in the courtroom as they have filed 30 suits against each other on 4 continents since April.
source:
Bloomberg