Apple dropping Audience noise filtering from new iPhone, may allow Siri on other iOS hardware
31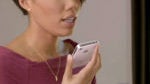 It's a bit amazing that this information is just coming out now, since we're less than a week away from what is expected to be the new iPhone announcement on
September 12th
, but Audience has just announced that its noise filtering technology will not be part of future iOS devices running Siri. To be exact, the company said that it is "unlikely" that Apple will use the tech in the new iPhone. "Unlikely" should be code for "definitely not", because if Audience doesn't know about whether or not its part of the new iPhone with this little time to go, it's not in there. It seems like a pretty simple equation.
Audience made the noise filtering/sound suppression technology, called earSmart, that Apple had built into the A5 processor in order to make Siri better. It's also been used as the number one reason why Siri couldn't be found on other iOS devices, and why Apple has limited comments to saying the new iPad (powered by an A5X chip)
would get Siri
with iOS 6. We had heard before that Apple has been
"testing" Siri
on other iOS hardware like the iPad 2 and
maybe the iPhone 4
.
Of course, if Apple has found a way around using Audience's technology, that could be the key to getting Siri running to Apple's standards on older hardware. It could also mean that Apple simply built its own version of Audience's tech, or is using a different option for the new iPhone, and that will be baked into whatever chip powers the new iPhone. We'll find out soon enough.