Apple gets into another court battle over patents, this time regarding iMessage and FaceTime
7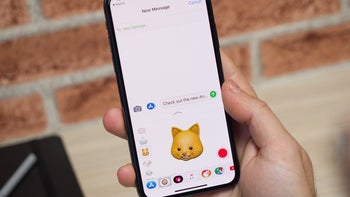 Apple is no stranger to patent
infringement claims
, it's been on both sides of lawsuits, not only suing
other companies that copy them
, but also having to fight claims that it's illegally making use of someone else's intellectual property. The most notable case in recent months is
Apple's feud with Qualcomm
, but this time the plaintiff is a much smaller company.
The Finnish company MPH Technologies is suing Apple over the infringement of eight of its patents for "Method and System for Sending a Message Through a Secure Connection" as well as forwarding messages using the same systems. According to MPH, Apple has been using patented technology to provide the end-to-end encryption of iMessage and FaceTime services, without any license agreement. The filing also states that Apple is applying MPH patented protocols for its VPN services, integrated in some of Apple's software products.
The lawsuit isn't coming out of the blue, however, MPH reached out to Apple two years ago, informing them of the issue and looking to reach an agreement with Apple over the licensing terms for the technology. Both companies discussed the situation multiple times for over 12 months following the notice, but couldn't reach a consensus. Apple said it will provide proof showing that its technology wasn't infringing MPH's patents but failed to do so. The last official correspondence between the two sides of the lawsuit was in July 2017. It appears that Apple came to the conclusion that it wasn't infringing on the patents and ended the dialogue.
After giving Apple enough time and with nothing else left to do, MPH Technologies filed the complaint for patent infringement yesterday, demanding a trial by jury. According to the filed complaint "MPH seeks to hold Apple accountable for its unlawful conduct and substantial harm that it has inflicted upon MPH through, among other things, its knowing, continued and unauthorized infringement of MPH's patent rights."
It's hard to say where this trial will go, but it could be months, if not years, before there's a verdict. Considering the importance of iMessage and FaceTime for the Apple ecosystem, if the verdict goes MPH's way, it can get a check with a pretty large number on it.