Verdict reached: Apple awarded $538.6 million from Samsung for patent infringement
50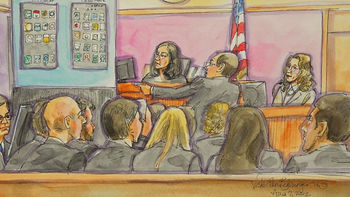 The verdict is in. A unanimous jury made up of five men and three women has awarded Apple $538.6 million in the damages retrial of the long running Apple v. Samsung patent infringement case. The big issue in this trial was whether Samsung owed Apple for the complete value of each phone it sold with un-licensed Apple parts inside, or whether the damages should be limited to the value of the infringed part that Samsung used without permission.

In the original trial, jurors were told that an "article of manufacture" could only be the complete phone, thus robbing them of a second option. Last month, Judge Lucy Koh said that
the faulty instructions resulted in a bias against Samsung
and that the burden of proof was on Apple to prove that the damages should be based on the value of the entire handset. While Apple said that the damages should come to $1 billion, Samsung obviously came up with a much lower $28 million. The jury nearly met both sides half way.
Apple and Samsung ended up here after the Supreme Court remanded the case back to federal court,
where a new trial was ordered
. Samsung had already paid Apple $548 million and $399 million of that was the subject of the current trial.
"It is a fact that Samsung blatantly copied our design. (We are) grateful to the jury for their service and pleased they agree that Samsung should pay for copying our products."-Apple
The jury today awarded Apple $533,316,606 for infringement of its design patents, and $5,325,050 for infringement of its utility patents.