Apple won't release a 5G iPhone until at least 2020: Bloomberg
10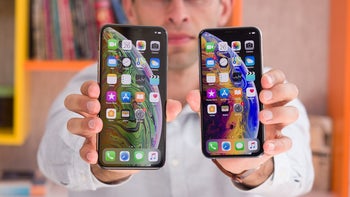 When it comes to next-generation networks, Apple is always one of the last to embrace them. Despite its availability, the company chose not to support 3G networks until the second-generation iPhone. Similarly, Apple didn't adopt 4G LTE networks until 2012's iPhone 5 – a full two years after the first 4G-ready smartphones hit the market. Now, with 5G networks just around the corner, a report by
Bloomberg
suggests a similar scenario could once again occur.
Due to the higher quality of second-gen modems and the lack of coverage that usually comes with the initial network deployment, the first iPhones with 5G support aren't expected to arrive until at least 2020.
Apple
believes that the lack of quality coverage could make consumers considerably less compelled to make the switch, something that in turn could hurt iPhone sales significantly.
Alongside this, it's claimed that Apple's ongoing
legal battle with Qualcomm
has played a part in the decision. At the moment, the Cupertino-based giant is exclusively using Intel models in newer smartphones. Unfortunately, the latter's 5G chips won't be ready until 2020, making a 5G iPhone in 2019 impossible without the help of Qualcomm or a different rival.
Alternatively, it was recently reported that Apple may be working on
its own 5G modem
. The company posted a number of job listings last month which specifically mentioned wireless networks including LTE and 5G. The company itself hasn't confirmed any plans to create an in-house modem just yet but, if it is under development, a launch in 2020 wouldn't be surprising.
Recommended Stories