Apple claims Siri is PC by accident; personal assistant won't discuss controversial topics
15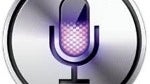 After word spread that Apple's voice activated personal assistant Siri was not answering inquiries relating to birth control, abortion and other politically charged issues, organizations and rights groups were voicing their concern about
Siri's failure to answer questions relating to PC topics
. For example, the ACLU was upset that Siri could pass along information on where to have sex or how to find an escort service (presumably one that promises a "happy ending"). At the same time, the ACLU noted that Siri passed along "
false and misleading information about abortion"
while responding to questions about that topic by directing users to pregnancy crisis centers.
Apple claims that nothing in Siri's response to these topics were done on purpose and is
merely a glitch in the feature
according to Apple spokeswoman Natalie Kerris, who talked with the
New York Times
earlier this week. Kerris told the Times that Siri doesn't always find the answers that users seek and that these are not intentional acts of omission on Apple's part. She added that as the Cupertino based company brings the voice activated personal assistant from Beta to final product, the service will get better and that
Apple will find places for improvement in the coming weeks
.
Siri's co-founder, Norman Winarsky, says that
blame could be put on the third party servers
that pass along information to Siri. Winarsky added that he has no knowledge of what Apple has done with Siri since he sold it to Apple. The interest in Siri has brought new attention to some competitors like
Cluzee, which is a new service now in the Android Market
, and
TellMe
which has been available for Windows. However, when you put Siri together with TellMe, it is the former that comes out ahead. Just don't expect Siri to answer your questions about abortion or birth control until it is out of Beta.
source:
AppleInsider