Apple asks bankruptcy court to prevent Kodak from using disputed patent as collateral for loan
19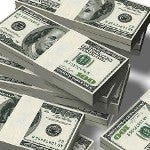 Seeking $950 million in post-bankrutcy loans, Kodak is planning on using some patents as collateral for the facility. The only problem is that Apple believes that the patents
belong to them
and is asking the bankruptcy court to block the photography firm from using the patents to obtain the loan. In a filing in the US Bankruptcy Court in the Southern District of New York, Apple states that Kodak is trying to "
enter into a $950 million postpetition financing facility secured by security interests in and liens upon substantially all of Kodak's assets, including certain patents that are subject to ongoing patent ownership and patent infringement disputes between Kodak and Apple
."
Apple claims in the filing that the patents it owns are a result of a partnership it had with Kodak in the early 1990's when the pair was "
pioneering work on digital cameras and imaging technology and related hardware, software, and user and communication interfaces,
" and adds that, "
through this collaboration, Apple disclosed the architecture for its confidential digital
technology to
Kodak
subject to various non-disclosure agreements, which also provided that any improvements Kodak made to Apple's disclosures remain the property of Apple
."
QuickTake 100
camera in 1994, which Time Magazine called the first digital camera and one of the top
"100 greatest and most influential gadgets from 1923 to the present
." Apple later dropped Kodak to team up with Japan's Fuji. Eventually, the product line was scrapped after the return of Steve Jobs to the company, in order to reduce Apple's product line. in 2010, Apple discovered that Kodak was
claiming ownership of the patents involved in the partnership
and took Kodak to court. Apple says that Kodak's '216 patent made "
improper claim to ownership of Apple's technology
."
Kodak recently announced that it was
suing Apple along with RIM, HTC, Fujifilm
, and
Samsung
relating to its '218 patent. The patent covers "
a
digital camera
capable of capturing an image while previewing the scene to be captured on an LCD screen
."
Kodak is centering its legal action around that patent which so far has allegedly brought the company $3 billion in licensing fees. For its part, RIM has made a statement in reaction to Kodak's suit. The Canadian company said, "
RIM is ready and willing to proceed to trial today but Kodak asked the court to delay the trial until August. Moreover, RIM is willing to pay for its use of valid patents–RIM pays hundreds of millions of dollars annually for patent licenses. But RIM believes that Kodak's main patent in this dispute, the '218, is neither valid nor infringed and RIM's position was supported by one of the nation's most respected patent judges, the International Trade Commission's Chief Judge Luckern
."
It looks like more work for the lawyers as the legal soap operas in the industry continue. You can check out Apple's filing as a PDF file by clicking on this
link
.
source:
AppleInsider,
BerryReview