Apple announces plan to swap third party power adapters for discounted Apple manufactured chargers
11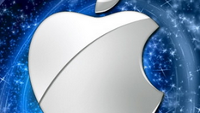 Over the last few weeks, we have told you about a number of incidents that involved an Apple iPhone shocking its owner. The first story came out of China
where a 23 year old flight attendant was electrocuted
when she answered her
Apple iPhone 5
while it was recharging. The next story involved a 30 year old who was
shocked into a coma
by his
Apple iPhone 4
. The third such story took place in Australia where a woman in her 20's was shocked by her iPhone and ended up in the hospital in stable condition. In each case, blame was squarely placed on a third party or unofficial charger or power adapter.
At first,
Apple put up a new page on its Chinese web site showing how to identify an official Apple charger
. But now the Cupertino based manufacturer is starting up a new program to take back unofficial and counterfeit USB PowerAdapters with the idea of removing these safety risks from the street. The first sentence of Apple's website promoting the program says it all. "
Recent reports have suggested that some counterfeit and third party adapters may not be designed properly and could result in safety issues."


Here is how the plan works. Starting August 16th, head into an Apple Store or an authorized Apple service provider and when you hand over your third party adapter, Apple will make sure that they are taken care of in an environmentally friendly way. At the same time, Apple will sell you a new power adapter at a
discounted price
of $10 USD, or the local currency equivalent in foreign countries. To qualify for the discounted price, you need to hand over at least one third party adapter and allow those at the Apple Store or authorized service center to validate the serial number on your Apple iPhone, Apple iPad or Apple iPod. The special price is available on one new cable for each iPhone, iPad or iPod you own. And keep in mind that the deal is good through October 18th.
We'd love to tell you that Apple is doing this out of the kindness of their heart, but the truth is that each story about a Apple iPhone shocking someone to death, or into a coma, has to negatively impact sales. In addition, even though Apple doesn't build the third party adapters, a halfway decent lawyer could probably aim for Apple's deep pockets in a lawsuit.
source:
Apple
via
PhoneScoop