Apple and bearish analyst spar over free Apple TV+ trial
27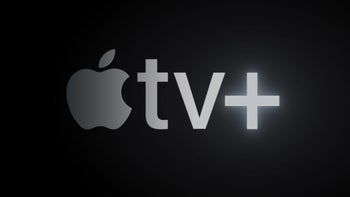 Apple and Wall Street have enjoyed a pretty good friendship over the years. The company went public on December 12th, 1980 and the initial offering created more millionaires than any IPO in U.S. history. The company has always been covered by a large number of brokerage house analysts and Apple normally has kept its distance from forecasts and estimates produced by them. But Apple is now embroiled in a fight with one of the Street's giant investment houses, Goldman Sachs.
According to Reuters
, the skirmish started after Goldman's Rod Hall took a shot at the accounting methods that Apple is going to use for its Apple TV+ video streaming service. Because Apple is giving a free year of Apple TV+ to those purchasing a new 2019 iPhone model, the company will account for the trial as a discounted service bundled together with the purchase of hardware. According to Hall, this will lead to a drop in iPhone gross profit margins and profits since the cost of the trial will be subtracted from iPhone revenue; this revenue will be added to the services unit, which TV+ belongs to. Hall says that the accounting move, which is neither improper or illegal, will cut fiscal first quarter 2020 earnings per share by 16%. Since this quarter includes the three months from October through December, it usually is the biggest quarter of the year for Apple in terms of revenue and profits.
Goldman analyst Hall says Apple's accounting for the free TV+ trial will result in a "material negative impact" on earnings which Apple denies

The analyst says that the accounting choice made by Apple will increase the revenue of its services unit, as we just pointed out. He said, "Effectively, Apple's method of accounting moves revenue from hardware to services even though customers do not perceive themselves to be paying for TV+." This is also important for Apple because it has had a long-standing goal of doubling revenue in the services unit from the $25 billion it generated in 2016 to $50 billion next year. During its fiscal second quarter, the most recently released by Apple, the services unit brought in a record $11.5 billion. The addition of Apple Arcade and TV+ could get the company to its goal of $50 billion in services revenue next year.
Because Hall believes that the free one-year trial of Apple TV+ will have a "material negative impact" on earnings, the analyst cut his 12-month target price on the stock to $165 from his previous $187 target. The brokerage firm has been looking for a decline in the shares, which closed Friday at $218.75 after declining nearly 2% following the dissemination of Goldman's research report.
But Apple has stepped in to dispute Hall's analysis. In a statement, Apple says "We do not expect the introduction of Apple TV+, including the accounting treatment for the service, to have a material impact on our financial results." Not only is it uncharacteristic for Apple to respond to a single brokerage report, but Goldman also happens to be Apple's partner on the recently launched Apple Card. In addition, the investment house also earned a nice hefty fee by advising Apple
on its $1 billion purchase of Intel's smartphone modem chip business
in July. And over the last decade, no securities firm has issued more publicly-traded debt for Apple, helping the company borrow $44 billion from the capital markets.
A so-called Chinese wall at investment firms is supposed to separate the research arm from the fee-generating investment banking unit. This wall keeps Wall Street firms from releasing too many bullish reports on a company in the hope that it will earn some underwriting business from said company. But in this case, the wall worked as it should; the Goldman analyst issued a bearish report on Apple that knocked down the value of the tech giant. Still, there would be nothing illegal if Apple decided to give its next underwriting assignment to say, Morgan Stanley or Bank of America's Merrill Lynch unit because of this disagreement.
For those who aren't purchasing a new iPhone, Apple TV+ will cost $4.99 a month (with access for up to six people) after a one-month free trial. The service starts on November 1st.