Apple spends $1 billion to buy most of Intel's smartphone modem chip business
19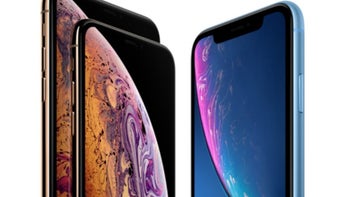 Apple announced this afternoon
that it has agreed to purchase the majority of Intel's smartphone modem chip business in a transaction that is being valued at $1 billion. Besides the patents, equipment, and leases that will move from the chipmaker to Apple, 2,200 Intel employees will now work for the iPhone manufacturer. The deal is expected to close in the fourth quarter and goes a long way toward helping Apple design and manufacture its own modem chips. Intel will still have the right to produce modem chips for PCs, IoT and self-driving cars.
The 2018 iPhones all exclusively use Intel's 4G LTE modem chips and Intel was originally slated to deliver a 5G modem chip to Apple in time for use with the 2020 iPhones. But a settlement between Apple and Qualcomm announced last April
allowed both companies to bury the hatchet and end a feud
that had kept Apple from sourcing Qualcomm's 5G modem chips. Apple paid an undisclosed amount of money to Qualcomm, rumored to be $4.5 billion, in exchange for a six-year licensing pact (with an option for two additional years) and a multi-year chip supply agreement. So starting next year we should see a Qualcomm 5G modem chip inside the iPhone models that support the next generation of wireless connectivity. Based on the early rumors, that would be the 5.4-inch iPhone 12 and 6.7-inch iPhone 12 Max.
This purchase should make Apple executives breathe a sigh of relief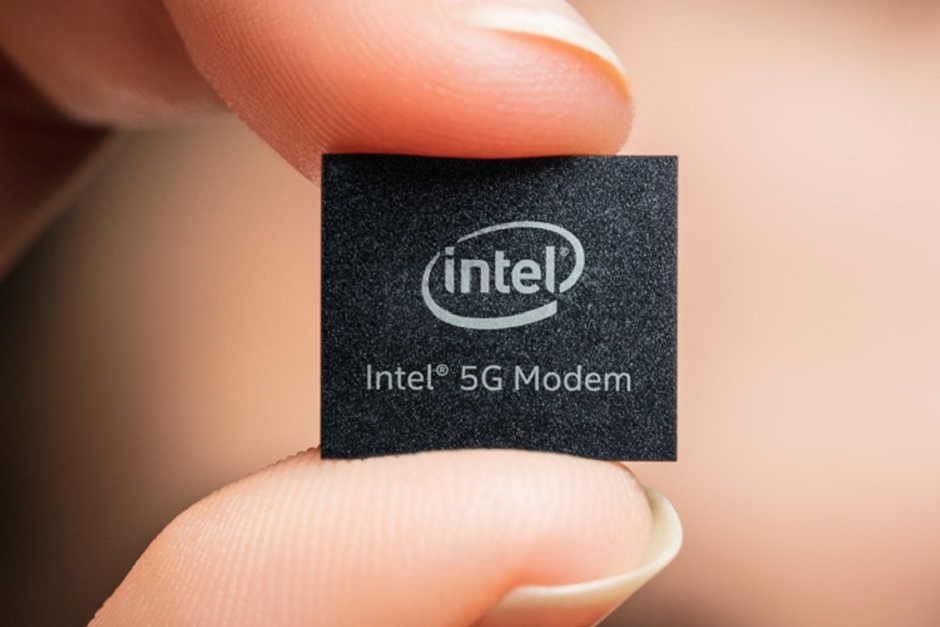 Apple has purchased the majority of Intel's 5G chip business for $1 billion
But with the purchase of the majority of Intel's smartphone modem chip business, Apple will soon be able to control its own destiny in terms of obtaining this key component. The 2019 iPhones will continue to use Intel's 4G LTE modem chips; these units will ship before Apple and Intel close on the transaction.
"This agreement enables us to focus on developing technology for the 5G network while retaining critical intellectual property and modem technology that our team has created. We have long respected Apple and we're confident they provide the right environment for this talented team and these important assets moving forward. We're looking forward to putting our full effort into 5G where it most closely aligns with the needs of our global customer base, including network operators, telecommunications equipment manufacturers and cloud service providers."-Bob Swan, CEO, Intel
"We've worked with Intel for many years and know this team shares Apple's passion for designing technologies that deliver the world's best experiences for our users. Apple is excited to have so many excellent engineers join our growing cellular technologies group, and know they'll thrive in Apple's creative and dynamic environment. They, together with our significant acquisition of innovative IP, will help expedite our development on future products and allow Apple to further differentiate moving forward."-Johny Srouji, SVP Hardware Technologies, Apple
The bottom line is that even with this purchase, there is still a good chance that Apple relies on Qualcomm to supply it with 5G modem chips for the next few years. But this deal has to make the brass in Cupertino feel relieved. Things were looking desperate at times for Apple. Back in January, during the FTC v. Qualcomm trial, Apple supply chain executive Tony Blevins admitted that
the company had talks with Samsung and MediaTek
about working out a supply agreement for 5G modem chips.
The $1 billion price paid by Apple makes this deal one of the most expensive purchases in Apple's history. The most amount of money that Apple has paid to buy a company is the $3 billion it shelled out for Beats Audio back in 2014.

Recommended Stories