Apple admits it was questioned by the U.S., says it would never degrade the user experience
14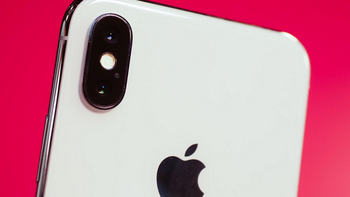 Yesterday, we told you that
the SEC and DOJ were reportedly investigating Apple's decision to throttle CPU speed on certain models
. These units have weak batteries that might not be up to powering an iPhone through a complex task. And that could lead these handsets to shutdown, requiring the user to reboot the phone. Those with a tendency to reach for a conspiracy theory to explain everything, say that Apple slowed down these older models on purpose in order to generate sales of its newer handsets.
Today, Apple admitted that it has been questioned by the U.S. government in reference to its decision to throttle the CPU on several iPhone units. In order to keep its customers from forming a mob with pitchforks to storm Cupertino, Apple took 63% off the price of a battery replacement, cutting the price to $29 from $79. Additionally, a future iOS update will include tools that iPhone users can employ to
measure the strength of the battery inside their iPhone
. The update will also give users the ability to disable the throttling of the processor on the phone.
Apple released a statement today in which it said that the company would never degrade the user experience to drive customer upgrades. You can read the statement in its entirety below:
"About a year ago, we delivered a software update that improves power management during peak workloads to avoid unexpected shutdowns on certain iPhones with older batteries. We know that iPhones have become an important part of the daily lives of our customers and our intention was to improve the customer experience."

"We sought to further improve the customer experience in December by announcing a significant discount on replacement batteries for certain iPhones. We also announced that we began developing a new iOS feature to show battery health and which would recommend when the user should consider replacing their battery. These actions were taken to further assist our customers and help extend the life of their iPhones. In addition, users will be able to see if the power management feature is being used to prevent unexpected shutdowns, and turn if off if they so choose. These features will be included in a developer release next month and a user release this Spring."

"As we told our customers in December, we have never — and would never — do anything to intentionally shorten the life of any Apple product, or degrade the user experience to drive customer upgrades. Our goal has always been to create products that our customers love. Making iPhones last as long as possible is an important part of that."

"We have received questions from some government agencies and we are responding to them."-Apple statement
A number of
class action suits against Apple have been filed by customers
complaining that the tech giant installed the update to throttle their handsets without permission.
source:
CNBC