Apple faces 32 class action lawsuits for throttling iPhone CPUs without customer knowledge
38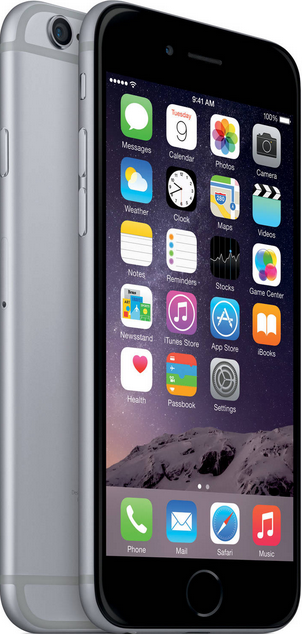 Models throttled include the Apple iPhone 6
Yes,
Apple apologized for throttling the CPU speed on the Apple iPhone 6 and newer models
. As you might know by now, this was done because the company feared that the weaker batteries on some iPhone handsets wouldn't be able to sustain a charge while handling complex tasks. As a result, some of the affected iPhone units could shut down, forcing owners to attempt a quick re-boot.
Even though many of Apple's customers have sipped the apple-flavored Kool Aid, there still was a backlash over the slowing of these iPhone models. It wasn't so much the act that upset the faithful, although no one likes to find out that their handset's processing speed is waning. Most were upset with the way that
Apple tried to slip this by them using an iOS update
(to 10.2.1) to install the necessary software. At the time of this particular update, we were told that it included "bug fixes and improves the security of your iPhone or iPad." Apple left out the part about the update containing software "that will be used to throttle the CPU on your iPhone."
The CPU throttling has also led to the filing of 32 class action lawsuits naming Apple as the defendant. And those are only the suits filed in the states. Apple customers in other markets such as France, Canada, Australia and South Korea have also reportedly hired attorneys to handle legal action against the manufacturer. One of the law firms representing upset Apple customers is Hagens Berman. The latter previously triumphed in court over Apple, leading to a $450 million settlement that the tech giant paid after being found guilty of fixing the price of e-books. Each class action suit consists of a number of iPhone users, all with the same legal complaint against Apple. Eventually, all of these separate class action suits could be consolidated into one in the future.
"Defendant Apple intentionally interfered with, and committed trespass to, plaintiff's and putative class members' property, i.e., their iPhones, by installing performance-throttling software on their phones without their knowledge."-Complaint filed against Apple, Hagens Berman.
Some believe that the slowing of these phones was done to get iPhone users to buy the newer 2017 models. As a result of the outcry by Apple's customers, the company has dropped the price it charges to replace an iPhone battery by $50 to $29 for the remainder of the year.
To view the entire complaint via PDF, click on this
link
source:
ZDNet