The Apple Watch and other devices could be hit with a 10% tariff in the U.S. later this year
12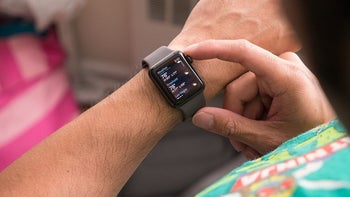 Saving up for the Apple Watch? You might need to put aside a few more bucks if you want to purchase the smartwatch. According to a new report published today, a number of popular tech devices are in the crosshairs of the U.S. as it seeks to add tariffs on $200 billion of imports from China. Rulings from the U.S. Customs and Border Protection indicate that the popular Apple timepiece, certain Fitbit models, and some Sonos smart speakers are considered to be included in the sub heading of data transmission machines.
As it turns out, the code for that sub-heading is among 6,000 representing products imported from China that could be slapped with tariffs in the states. President Donald Trump wants the U.S. to impose tariffs on these imports in order to reduce the country's trade deficit with China. Among products facing a 10% tariff this fall are the Apple Watch, the Fitbit Charge, Charge HR and Surge, and Sonos's Play:3, Play:5 and SUB smart speakers. Once the tariffs are announced, the manufacturers can try to get the code that their products fall under removed from the tariffs list. This is attempted during the public comment period. Another option is to ask for an exclusion. Or, the companies can try to get their devices classified under a different code that is not on the tariffs list.
You might be wondering how products from three American companies like Apple, Fitbit and Sonos could be the subject of import tariffs on Chinese goods. That is because the trio design their products in the U.S., but have them assembled in China. Apple uses contract manufacturer Quanta to produce its smartwatch, and when the Apple Watch is shipped from China into the U.S., it can be slapped with import tariffs.
Other smartwatches and smart speakers could be included in the $200 billion of Chinese imports that face a tariff. The only reason that Apple, Fitbit and Sonos products were mentioned publicly, is that the trio requested that regulators re-evaluate the products listed to see if they should be in a different classification. There is also the possibility that the devices we named are no longer on the list.