White House trade advisor Navarro denies that the Apple iPhone is protected from tariffs
5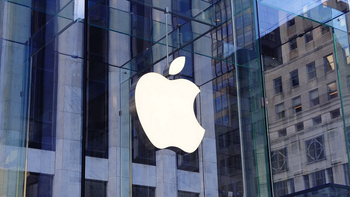 Earlier today, we told you that according to the
New York Times
, Apple CEO Tim Cook was given assurance from the White House that
tariffs would not be placed on iPhone units assembled in China
and shipped to the U.S. As the trade war between the U.S. and China escalates, there are also questions about how Apple's access to the Chinese supply chain it depends on, will be affected. Apple arranges for parts to be sent directly to the China-based contract manufacturers it uses to assemble its devices, such as Foxconn and Wistron.
This afternoon, White House trade advisor Peter Navarro said that he is not aware of any exemption for the iPhone that has come up in trade talks with China. On July 6th, both the U.S. and China will impose 25% tariffs on $34 billion worth of Chinese and U.S. imports, respectively. But late Monday, President Trump requested that the U.S. Trade Representative put together a list of $200 billion worth of imports from China that a 10% tariff could be imposed on, a move that China has called "Blackmail" on the part of the Trump administration.
In a meeting he had last month with President Trump and his chief economic advisor Lawrence Kudlow, Apple CEO Tim Cook explained that placing tariffs on Chinese imports is similar to taxing the American consumer. For example, let's say for arguments sake that a 10% tariff is placed on the iPhone. Apple would have the choice of eating the amount of the tariff and lowering its profit margins, or hiking the price of its handsets by the amount of the tariff. That might cut into demand for the device, acting as an extra tax on U.S. consumers, but it would protect Apple's profit margins on its popular smartphone line. Hopefully, the U.S.-China trade war doesn't get to the point where Apple will have to make this decision.