Apple to Android users: "Life is easier on iPhone"
99+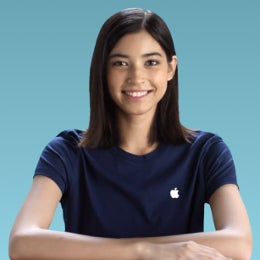 Apple recently updated some parts of its official website, which now includes a section dedicated to Android users who may want to switch to iOS.
On its new Switch web page - accessible via the source link below - Apple is trying to attract Android users by mentioning that "Life is easier on iPhone. And that starts as soon as you turn it on."
By scrolling down the page, you'll discover several reasons why Apple thinks that switching to an iPhone is a good idea - starting with the fact that transferring your data (after downloading the dedicated
Move to iOS app
from Google Play) is easy as a breeze. To be fair, it's also quite easy to
make the switch the other way around
, and transfer data from an iPhone to an Android phone, so we can't really say Apple has a huge advantage here.
What Apple can - and does - brag about is the fact that iPhones are very fast (thanks to their custom-designed chipsets), they feature great cameras, offer enhanced privacy and security, and, overall, iOS is intuitive and simple to use.
Apple doesn't say you should switch to a particular iPhone. At the bottom of its Switch page, the company is presenting all iPhone models currently available to buy: iPhone 7 Plus, iPhone 7, iPhone 6s Plus, iPhone 6s, and iPhone SE. Also included is some information on how you can get up to $260 in credit towards purchasing an iPhone if you're trading in your old handset.
To mark the release of the new Switch web page, Apple uploaded a series of short videos that underline the easiness of ditching your Android handset for an iPhone. You can watch all the videos in the slideshow below.
So, uhm, is anyone here planning to switch to an iPhone anytime soon?
source:
Apple
via
MacRumors