Apple: Face ID is secure as data is encrypted and never leaves the phone
37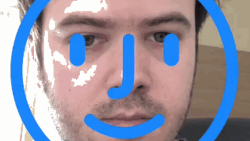 Apple CEO Tim Cook recently got the fifth degree from comic turned Senator Al Franken (D-Minn). Franken asked Cook in a letter to explain some of the tests that Apple made during the feature's creation. To cut off skepticism, Apple dispatched executive Craig Federighi to spread the word that Face ID is just as reliable and secure as the Touch ID fingerprint scanner.
The star of least week's Face ID gaffe (?)
during the unveiling of the
Apple iPhone X
, Federighi is responding to concerns about privacy and the reliability of the new system.
Once again, Apple's senior vice president of Software Engineering passed along the company line. He stated during a published interview that the data derived by Face ID stays on the phone itself, and nothing is sent to the cloud. Even those adjustments made by Face ID to compensate for changes made to the user's facial appearance (by adding a beard or glasses) are kept exclusively on the iPhone X.
Federighi also responded to Franken's questions about how Face ID was tested by repeating comments previously made by Phil Schiller at last week's unveiling of the tenth anniversary edition of the iPhone. As the software executive stated, "
Phil mentioned that we'd gathered a billion images and that we'd done data gathering around the globe to make sure that we had broad geographic and ethnic data sets. Both for testing and validation for great recognition rates
."
Apple has responded to questions about Face ID with its own statement, which you will find directly below.
"Our teams have been developing the technologies behind Face ID for several years, and our users' privacy has been a priority since the very beginning.

Face ID provides intuitive and secure authentication enabled by the TrueDepth camera system and the A11 Bionic chip, which uses advanced technologies to accurately map and match the geometry of a user's face. Face ID data never leaves the device, is encrypted and protected by the Secure Enclave.

We've tested Face ID on people from many countries, cultures, races and ethnicities, using over one billion images to train our neural networks and defend against spoofing.

We're confident that our customers will love using the feature and find it an easy and natural way to unlock their iPhone X. We will offer more details on Face ID as we near the product's availability."-Apple
The Apple iPhone X will be available for pre-orders started on October 27th with the official launch taking place on November 3rd. The 64GB model will cost $999 while the version carrying 256GB of native storage will be priced at $1149.
source:
TechCrunch
Recommended Stories