Apple, BlackBerry named among the top 100 innovative companies for 2013
21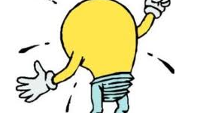 The IP and Science business of Thomson Reuters named the world's top 100 innovative companies for 2013. The list was released in alphabetical order with no ranking. The companies on this list brought in $4.5 trillion in revenue in 2013, spent $223 billion on R&D (which is how they manage to get on the list in the first place) and added 266,000 jobs. Consider that the names on the list outspent the 500 companies on the S&P 500 by 8.8% when it came to R&D.
Among the companies listed with involvement in smartphones are Apple, Microsoft, Samsung, Google and BlackBerry. This is the first year on the list for the otherwise beleaguered BlackBerry. The Canadian manufacturer saw the number of patents it filed grow 38% between 2010 and 2011 and 17% between 2011 and 2012. The company's patent portfolio is said to be one of the things that potential buyers of the company are looking at. As you know by now, the company has agreed to be bought out by Fairfax Financial for $4.7 billion although we are now hearing that non-financial firms like
Cisco, Samsung, LG and SAP are looking at making a bid for the company
.
Other firms with an involvement in mobile include Japan's Sony, Intel, Corning, Qualcomm and Marvell.
source:
ThomsonReuters