Apple's AirPower charger to launch soon, at a humbler price
25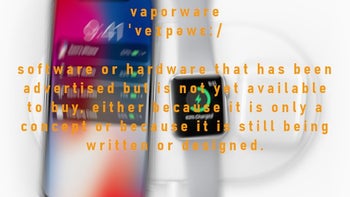 Apple's last unicorn, the
AirPower
wireless charging pad is still chilling in press renders over at its own dedicated section on Apple's website. We say unicorn, as not long ago it officially became the
longest-running release
in the company's history.
Yes, it may be designed to charge anything with the fruit logo you slap on it, but Samsung just issued something similar, the
Duo wireless charger
for your Note 9 and Galaxy Watch, and it's already up for pre-order, likely to be released
before the AirPower
. Apple announced the combo pad as a cord-cutter's dream together with the new iPhone 8, Plus and X way back in September, and it's now been a full pregnancy term without nary a whiff of this thing becoming a retail product.
Well, a whiff we have today, with "insider sources" tipping a September release again, but with a price tag to go with it this time. The same blog for all things charging and wireless standards that leaked
Apple's new fast charger
for the 2018 iPhones, now has the AirPower scoop. Supply chain sources say that Apple will launch the pad next month, at the equivalent of $145 (about 1000 yuan). As for its specs, the source claims it will have 22 individual charging coils that don't overlap, each of which will be able to, say, charge the Apple Watch no matter how you place it. Apple, they say, is currently in the process of debugging the whole setup.
The price is not hard to fathom, given what just the Apple Watch wireless charger costs, and yet it's a sigh of relief from the
previously rumored $200 tag
. It looks like the new Apple mantra "announced with the 2017 iPhones, released with the 2018 ones" may have some positive sides, after all. Here's how the AirPower release stacks up against other belated Apple products.
| | Announced | Released |
| --- | --- | --- |
| Apple Watch | September 9, 2014 | April 24, 2015 (227 days) |
| AirPods | September 7, 2016 | December 13, 2016 (97 days) |
| iMac Pro | April 4, 2017 | December 14, 2017 (254 days) |
| HomePod | June 5, 2017 | February 8, 2018 (248 days) |
| iPhone X | September 12, 2017 | November 3, 2017 (52 days) |
| AirPower | September 12, 2017 | possibly September 12, 2018 |