Appeals Court overrturns injunction on Samsung GALAXY Nexus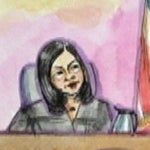 Samsung and its fans will be happy to hear that the sales ban placed on the
Samsung GALAXY Nexus
by Judge Lucy Koh before the jury trial with Apple, has been
overturned by the U.S. Court of Appeals
for the Federal Circuit. In making the ruling, the Appeals Court said that Judge Koh had abused her discretion in ordering the injunction on the device.
Ironically, the Samsung GALAXY Nexus wasn't even part of the trial that
resulted in a $1.05 billion verdict in favor of Apple
. Judge Koh had issued the injunction against the Samsung GALAXY Nexus prior to the trial, agreeing with Apple that the phone infringed on
Apple's '604 unified search patent
also known as the Siri patent The
injunction was stayed by the Appeals Court until it could make a ruling on the matter,
which it has now done.
with a single search
. The Appeals Court remanded the case back to Judge Koh.
An injunction that the judge had placed on the
Samsung GALAXY Tab 10.1
was dismissed by Judge Koh earlier this month
. Koh had placed a sales ban on the tablet before the trial saying that a reasonable jury would find that the tablet infringed on Apple's design patents for the Apple iPad. Surprise! The jury found that the Samsung GALAXY Tab 10.1 did not infringe on Apple's design patents and while the jury did find that it had violated some of Apple's software patents, Judge Koh set the tablet free.
source:
Reuters