Judge Koh lifts injunction on the Samsung GALAXY Tab 10.1; Samsung could be awarded $2.6 million
32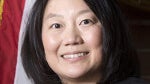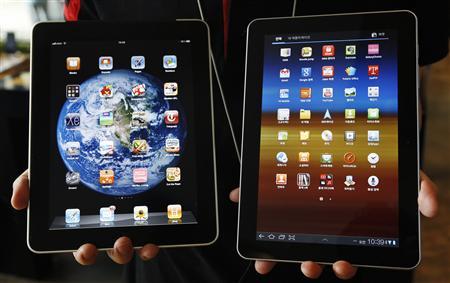 Does the Samsung GALAXY Tab 10.1 (R) resemble the Apple iPad?
Judge Lucy Koh on Monday night
lifted the preliminary injunction
on the
Samsung GALAXY Tab 10.1
, allowing Samsung to once more offer the tablet in the United States. The judge had been responsible for the injunction in the first place when she granted Apple's motion for the ban back in June, ruling that a reasonable jury would find that the tablet copied its design from the Apple iPad.
The judge must then have been surprised when the 9 person jury ruled that the Samsung GALAXY Tab 10.1
did not violate any of Apple's design patents
, although the jury did rule that utility patents belonging to Apple were infringed upon. Still, it was not enough for the judge to continue banning the sale of the device. Apple had requested that the injunction stay in place until all of the post-trial motions from both sides were ruled on by Judge Koh. She ruled against Apple, and the Samsung GALAXY Tab 10.1 was a free, uh, tablet.
During the patent trial,
which Apple won and was awarded $1.05 billion from the jury
, the Cupertino company had to put up a bond of $2.6 million to allow the court to ban the sale of the tablet. The bond is requested for situations just like this, when an injunction is reversed. The $2.6 million is supposed to represent the sales lost by Samsung while the tablet was under the ban. The Korean manufacturer could be awarded
all or some of that money
. And speaking of money, Judge Koh can still decide to triple the $1.05 billion awarded to Apple
after a December 6th hearing
.
Samsung has said that its financial position was not really affected by the ban on the Samsung GALAXY Tab 10.1, Newer tablets have been released such as the
Samsung GALAXY Note 10.1
and the
Samsung GALAXY Tab 2 10.1"
.
source:
Reuters