AppBucket founders plead guilty for illegally distributing Android apps
8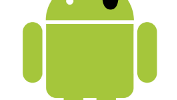 Nicholas Narbone and Thomas Dye, the two leaders of a piracy group that illegally distributed Android apps, pleaded guilty of copyright infringement yesterday. The duo is being prosecuted for founding the AppBucket pirate app market, which featured more than a million copyrighted apps that were worth roughly $700,000. AppBucket operated from 2010 to 2012,
when it was closed down by the Department of Justice and the FBI
. Narbone and Dye couldn't escape the long arm of the law – they were charged with copyright infringement.
"These men trampled on the intellectual property rights of others when they and other members of the Appbucket group distributed more than one million copies of pirated apps,"
stated the Acting Assistant Attorney General O'Neil.
"The Criminal Division has made fighting intellectual property crime a top priority, and these convictions demonstrate our determination to prosecute those who undermine the innovations of others in new technologies."
AppBucket was closed along with Snappzmarket and Applanet, and all three of these illegal app markets virtually duplicated Google's Play store. These markets did not only offer premium Android apps for free – they also pushed notification updates and came with top lists on board.
"Copyright infringement discourages smart, innovative people from using their talents to create things that the rest of society can use and enjoy. Theft is theft – whether the property taken is intellectual or tangible – and we will continue to prosecute those who steal copyrighted material,"
claimed U.S. Attorney Yates.
Both wrongdoers might end up in jail for up to five years if the court finds them guilty.
source:
DoJ
via
Mashable