App allows Android users to have Live Photos-like feature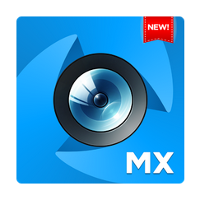 An update to the
Camera MX
app on the Google Play Store offers Android users the opportunity to have a Live Photos type feature on their phones. Live Photos is available on the
Apple iPhone 6s
and
Apple iPhone 6s Plus
. When a photo is snapped on either one of those phones, video is taken for the 1.5 seconds before and after the picture is taken. When viewing the photo, pressing down on the screen using 3D Touch plays the entire 3 second video which makes your photograph appear to come alive.
Obviously, Camera MX can't use the same name, so it calls its new feature Live Shot and works the same way as Live Photos does. Unlike Apple's version, Android users are allowed some customization by deciding how far back they want the recording to start. And because Force Touch is not yet a widespread Android capability, the Live Shot is activated with a long-press on the display. The final shot can be shared via messaging apps and social media.
"Create moving Live Shot photos and relive funny, exciting or romantic moments through your photos.
It's easy: The app saves the last seconds before you take the actual photo.
This way, you can view your Live Shot as an animated photo and share it with friends, or rewind and select and save moments as individual photos."-Camera MX
Camera MX is a free download from the Google Play Store. To install it on your phone running Android 4.3 or higher, simply click on the sourcelink. And when your
iPhone 6s
totin' buddy shows off Live Photos, you can come right back with Camera MX's Live Shot.
source:
CameraMX
via
RedmondPie