Apology accepted: it took Google just a day to return easy offline caching back in the new Maps app
10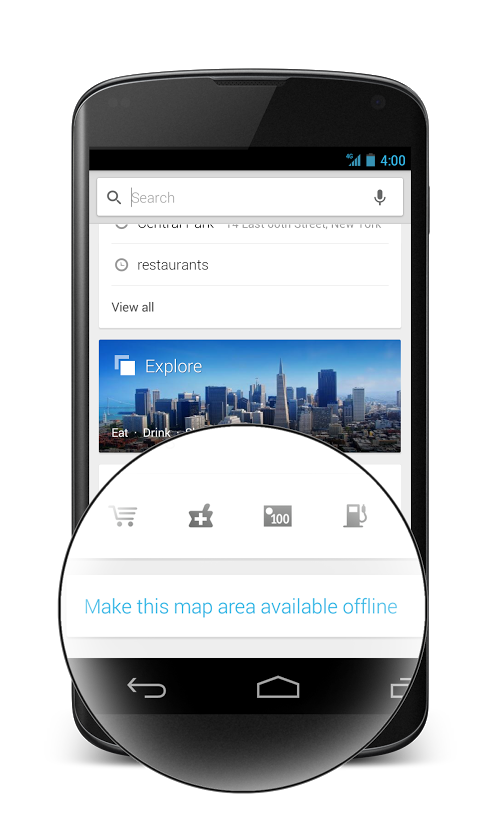 It took Google just a day to realize it's been wrong to bury the offline caching option in the
new Maps app
so far out of the way that it would take a true geek to actually use it, as it required typing or speaking "OK Maps" in the search bar, for instance.
After the public outcry on blogs and forums, the company urged its Android team to fix the issue quickly, and offline maps is now even more prominently placed than it was before the update, though the "OK Maps" switch is still here as well. Google issued the following memo to announce the change before the new Maps app has even rolled out to everybody:
"
We've been happy to hear so many of you enjoying the interface and features of the new Google Maps app for Android, but we know some of you are missing an easy way to access maps offline. That's why our engineering team has been working around the clock to add a "Make this map area available offline" card below the search box for easier access. And, if you still want some #thumbercise, typing "ok maps" will work too!

With this update, we've also added a "Where's Latitude?" link at the bottom of the side menu which provides more information about the future of location sharing.

The update will begin rolling out globally starting today. In the meantime, keep shakin' to send us feedback!"