Angry Birds now take aim on the BlackBerry PlayBook
3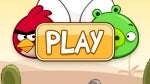 Sure, the
BlackBerry PlayBook
was missing a few critical features when it was launched. There was no email client and no calendar app on board the 7 inch tablet which was more than strange considering that enterprise users have had a love for all things BlackBerry for years. And besides, BlackBerry devices are known for their prowess when it comes to sending and receiving email.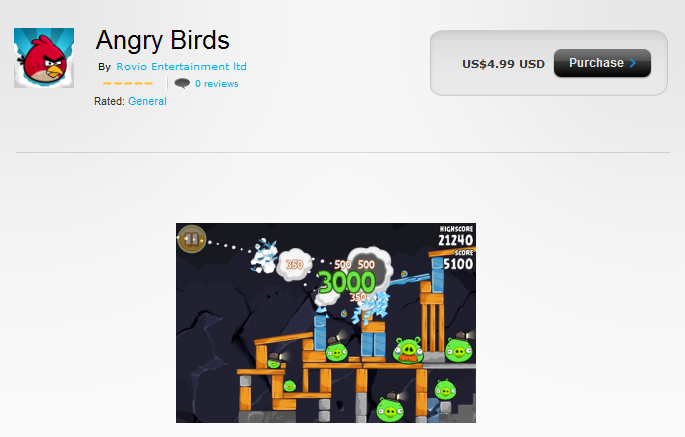 Angry Birds now available for the BlackBerry PlayBook
Perhaps the most important exclusion from the tablet was its inability to play the extremely popular Angry Birds games. Actually, the entire BlackBerry platform has been unable to install the game. That is, until now. We are beyond ecstatic to tell owners of the BlackBerry PlayBook that their constitutional right to play Angry Birds has now been fulfilled. It has been a long time waiting for PlayBook owners who were told that
Angry Birds was coming to the device months ago
.
Angry Birds
,
Angry Birds Rio
and
Angry Birds Seasons
are available for $4.99 each from BlackBerry AppWorld. And of course, this makes Rovio some extra loot as well by opening up the PlayBook market to the game.
So what about playing Angry Birds on your BlackBerry smartphone? Well, the problem there is that the RIM tablet uses the QNX OS while the phones use the BlackBerry OS. Of course, in this season there is some good news because when
RIM launches its line of SuperPhones next year
, they will be powered by the
BlackBerry 10 OS
which is based on the QNX platform. If you love BlackBerry and want to play Angry Birds, you can get yourself a BlackBerry PlayBook or wait until the BlackBerry Surfboard is launched.
source:
BlackBerryAppWorld
via
BlackBerryCool