Angry Birds have their wings clipped; Rovio says its operating profits dropped 73% last year
16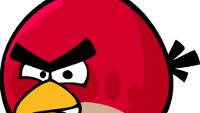 If you ever need a case study on the downside of overexposure, you need not look any further than the Angry Birds' story. Two years ago, the foul fowl were everywhere with their image licensed for lunchboxes, kids' clothing, underwear, board games, Band Aids and more. You couldn't walk two feet inside any Walmart without seeing the Angry Birds staring out at you from some product. An
Angry Birds store opened in 2011
.
With the original Angry Birds game launched in 2009 by Rovio, spin offs include Angry Birds Star Wars (I & II),
Angry Birds Rio
, Angry Birds Space and Angry Birds Transformers to name a few. Rovio says that the original Angry Birds game is the most downloaded paid app of all time.
But the appeal of Angry Birds has been waning. Rovio reported a steep 73% drop in operating profits for 2014 due to a sharp decline in licensing revenue. The company reported operating profits of $10.8 million USD for all of last year, compared to $39.3 million in 2013 and $82.7 million in 2012. At the peak of the Angry Birds' success, Rovio hoped that it could use the characters to become a huge entertainment company like Disney, with a stable of popular characters it could license out.
An animated movie that took years to finish
is still expected to hit theaters next year.
While overall revenue was down 9% for the year to $171 million USD, revenue attributable to mobile games rose 16% to $119.3 million thanks to titles like
Jolly Jam
and
Angry Birds Stella Pop!
For the year, Rovio games were downloaded more than 600 million times.
source:
Reuters