Andy Rubin breaks down Android activations on December 24th and 25th
5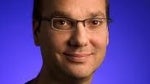 Early on Tuesday, we reported on the latest statistics from Flurry which
showed an amazing 353% increase in iOS and Android activations
on Christmas Day. Looking at the estimated figures from Flurry, it appeared that 6.8 million
iOS
and
Android
devices were flipped on during December 25th. Unfortunately, Flurry did not break down the figures by platform.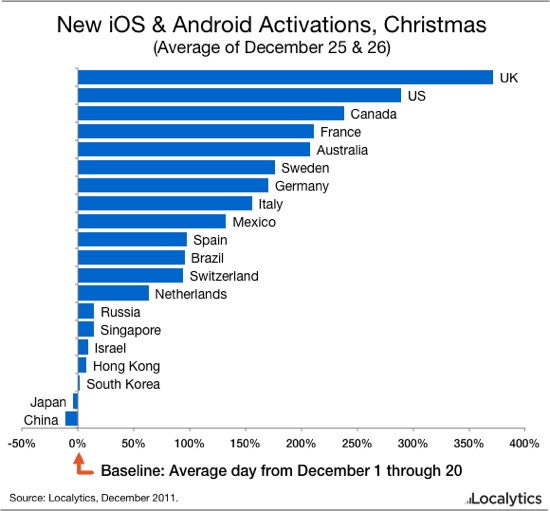 The UK had the strongest holiday growth in iOS and Android activations
Late Tuesday, a tweet from the "Father of Android" Andy Rubin, said that Android activations for the two days ended December 25
amounted to 3.7 million units
. Because that figure covers two days and Flurry's numbers covered just Xmas, we really can't figure out how many devices each platform sold on each day.
Another source of holiday activation information comes from a chart published by Localytics. Using the first twenty days of the month as a baseline, the chart breaks down the average number of iOS and Android activations for December 25th and December 26th, by country. The
UK had the largest increase in activations of the two platforms
on those two days with nearly 400% more iOS and Android devices turned on. The U.S. and Canada were next while France and Australia rounded out the top five.
For one reason or another, both China and Japan showed lower activations of iOS and Android devices during those two days when compared to the first twenty days of the month. Perhaps a case of the "Bah, Humbug" Flu circulated in the region.
source:
Localytics
,
Twitter
via
Phandroid

Android activations were high for December 24th and 25th