Android users searching for bands on Google, will receive links to their music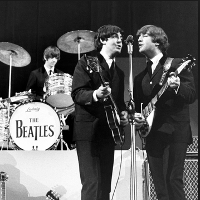 Google is partnering with music streamers, to bring you a new feature available on Android flavored devices. Simply go to Google and search for the name of a band or a musician, and you'll receive back links to their music, to be played through one of the participating streamers such as Rdio, iHeartRadio, TuneIn, YouTube, Spotify and Google Play.
Now available only in the U.S., Google says that it is working to expand this feature to Android users world-wide. This can help young and new artists get discovered. Letting Android users hear these artists immediately after looking them up, will help them gain a following.
And if you're a fan of an established band or singer and want to hear their latest hit, this is the fastest way to do it on your Android device. Check out the feature and let us know what you think about it by dropping your comment in the box below.
source:
Google