Android tablets lower iPad's market share from 95% to 75%
12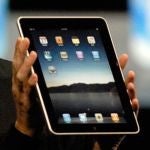 The
Apple iPad
has been the gold standard of tablet devices. While we're all excited about Android, webOS, and BlackBerry tablets, we have to admit that we expected the iPad to still reign supreme. But now, data from Strategy Analytics shows that the iPad has lost considerable market share to Android already, dropping from 95% to 75% in the last quarter.
A drop to 75% might not sound like that big of a deal, but it is particularly impressive considering
Apple's expectations
. Tim Cook, Apple's COO, described Android tablets as "vapor" next to the iPad. Also, Android tablets have barely gotten off the ground. They may well enjoy a meteoric rise in the coming years, much like their smartphone brethren.
The
Galaxy Tab
hasn't been as popular as expected, selling only "a small number" of the 2.1 million shipped units, according to Samsung's Lee Yong-hee. But also in Q4 of 2010, Apple was left with 525,000 more unsold iPads than any previous quarter. If nothing else, the expectation of further Android offerings might have diminished the iPad's appeal.
It's important to note that the market share statistics come from units shipped to retailers. That figure doesn't really capture consumer demand, so much as
anticipated
consumer demand. But it's still clear that Apple had better bring their A-game with the
iPad 2
.
source:
Yahoo! News