Android succeeded thanks to Verizon?
20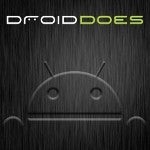 U.S. biggest carrier, Verizon, had a handful of announcements these days with the big 4G LTE launch, but it did not skip on the mobile OS topic. "Android really took off when Verizon got involved". The words, courtesy of
Big Red's CTO Tony Melone
, will surely stir up opinions. Is it really so? In a way – yes. Verizon launched a massive DROID campaign in every major city and only cavemen did not know what Droid does. But was it the first and only one?
The first phone featuring Google's green robot was T-Mobile's G1. You can argue that it was not widely popular and you will be right, but it did some of the dirty work to pave the way to the future of Android. And as a matter of fact, did Verizon have a lot of choice? Come to think about it, Verizon's main competitor
AT&T
was (and still is) in an
exclusive deal with Apple
and the iPhone was settling in everyone's wish list. Verizon had to bring up something and Android had the Google branding and all the other needed ingredients to fit. So in a way, this was a marriage of convenience, not only love. Was it beneficial for Android? Absolutely. But was it a one-way relation? Not necessarily.
What was Verizon's main contribution?
Ads
,
ads
and a bit of its rock solid network. Even Times Square was dominated by the huge digital Droid billboards and this was as spectacular as it gets. But maybe some credit should go to Android also. And with Gingerbread right around the corner things are about to get even better.
source:
Mobile Crunch