Report says that the Xiaomi Mi 7 could be first Android phone with 3D sensing; Q3 release expected
6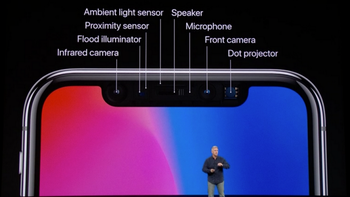 A new report published today says that the first Android handset with 3D facial recognition technology won't appear until the third quarter of 2018. That isn't necessarily that far away considering that Q3 begins in July. There is an issue with 3D sensing vendors that is holding back Android manufacturers from including a 3D facial mapping system on their phones, similar to the process used by the TrueDepth Camera on the
Apple iPhone X
. With 3D mapping, Apple iPhone X users can grow a beard, wear a hat or sunglasses, grow out their hair, and the phone will still recognize them.
The report says that suppliers of 3D sensing modules are having a problem combining the software and hardware needed to make the technology work. The most seasoned module is made by a joint venture run by Qualcomm, Himax Technologies and Truly Opto-electronics. This system works only with the Qualcomm Snapdragon 845 mobile platform, which is the chip maker's current top-of-the-line SoC. Since Samsung and Huawei prefer using their own Exynos and Kirin chipsets on their high-end models, respectively, both of these firms will most likely not be among the first Android phone manufacturers to offer an Android handset equipped with 3D sensing. Samsung might not offer such a feature until 2019, according to the report.
It was believed that the upcoming and unannounced
Xiaomi Mi 7
, expected to be powered by the Snapdragon 845 mobile platform, would launch in the first half of the year with 3D sensing on board. But today's report suggests that the phone has been delayed to Q3 because of poor results with the facial recognition system. The Mi 7 could be the first Android handset to come with 3D facial recognition.
Last December, Apple marketing chief Phil Schiller told a Dutch website that
when it comes to all Android attempts to copy Face ID, "They all stink."


source: Digitimes