Android now makes up more than half of all smartphones sold in Western markets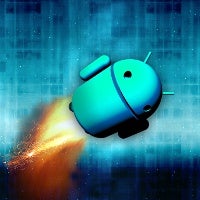 After years of huge growth,
Android
has finally reached levels of popularity that can't be matched by other platforms and not just in one country, but pretty much all across the world - now, over 50% of smartphones sold in the US, Europe and Australia run on Google's operating system, according to estimates by Kantar Worldpanel ComTech.
In European countries, Android recorded sales ranging from 49.6% of all smartphones in Italy to the whopping 84.1% of sales in Spain, Kantar's 12-week data showed.
In Australia we see a similar picture of Android taking over and growing from 36.4% to 56.9%, while Apple's iPhone share dropped by 6.4 percentage points to 30.5%.
The United States were the only Western market where Android's share declined, taking heat from the iPhone. In the US, Android however still had 50.2% of the market, down from 57%, while the iPhone grew to 37.4%.
While the big two, Android and iOS, grew, smaller platforms got further pushed out of the view.
source:
Kantar
via
TechCrunch