Android is on the verge of surpassing iOS in global web traffic
26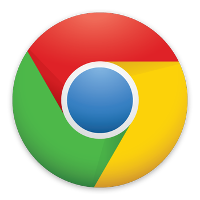 While Android has long ago passed iOS in terms of the number of phones shipped globally on a monthly basis, there are some iOS users who suggest that the real way to measure which OS is the leader, is through web traffic. And iOS has been the leading operating system when looking at the amount of web traffic that each platform is responsible for creating,
But that is about to change, according to Net Applications. The June numbers released by the company tell a rather different story for iOS over the last two months. Based on mobile web traffic, iOS last month had 45.61% of the global smartphone market, compared to the 43.75% share owned by Android. This past April, iOS had a better than 13 percentage point lead over Android, which has been sliced to just a 1.86 percentage point advantage.
Last year at this time, iOS had a rather huge lead over Android. Apple's mobile OS accounted for 57.56% of global web traffic, with Android responsible for 24.66%. Two years ago, the lead was even larger with 65.27% and 19.73% of web traffic belonging to iOS and Android respectively. For all of 2009, iOS had 39.02% and Android had 2.59% of web traffic. Symbian was responsible for 16.84%. If you're wondering why BlackBerry had a low share of web traffic, even during 2009 when it was still a relevant name, it is because most of the manufacturer's handsets were used for email, texting and other messaging. Back then, the BlackBerry browser was rather poor as those of you who owned the
BlackBerry Storm
might attest to.
So let's say the inevitable happens and Android mobile web traffic surpasses that belonging to iOS. It will mean that Android browsers have finally caught up, and passed, mobile Safari. Yes, the latter had a huge lead at one time. But even realizing that Steve Jobs was right about flash did not slow things down for the Android browsers. We wonder what the the next several years will look like.
source:
NetApplications
via
BGR